Transsion Holdings, a global conglomerate with a strong presence through itel and TECNO has now partnered to with Spice Mobility to bring the brand Spice, again in India.
This partnership aims to revitalize the 'Spice brand' by cross-leveraging both organizations' strengths to offer a simple, yet, an all-new powerful and rich digital experience to the young generation of India.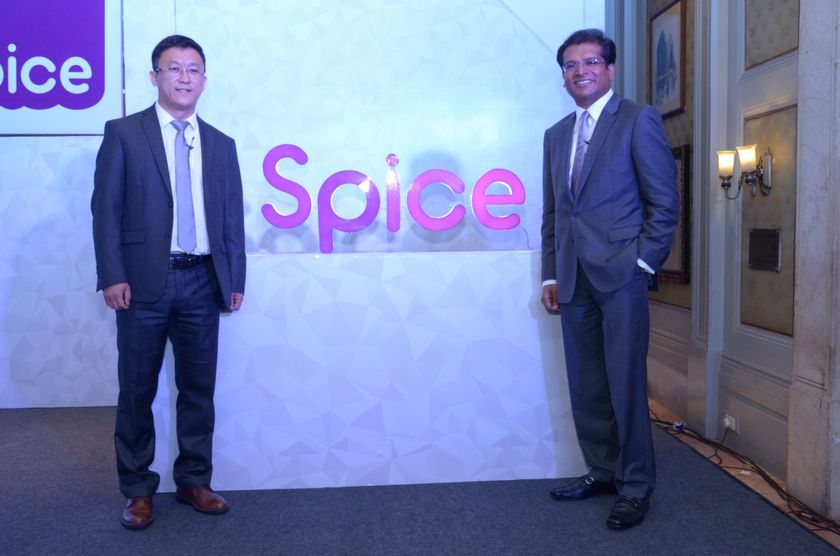 Along with this historic partnership lan, Spice also unveils their new brand identity and philosophy – "Make Sharing Better" with Spice. In line with the new brand identity, Spice Brand will enable the users' to create and nurture the social connections by sharing content that is enjoyable for them. A new logo has also been unveiled that denotes a youthful, vibrant, energetic and carefree brand. The identity is designed around the core values of the target audience – The 'Youth'. The Purple is a very unique and vibrant color, which signifies the stability of Blue and the energy of Red. The color is also in line with our range of colorful and uniquely designed products.
Commenting on this partnership Mr. Lin Qin, Vice-President, Transsion Holdings said, "We are excited to announce our partnership with the Spice Group and it is a matter of great pride for us to actively contribute to the growing mobile phone ecosystem in the country. With Transsion's success in India over the past year, this JV is a win-win situation for both the groups. We will be exploring various strategic opportunities by building on each other's strengths such as wide distribution strength, understanding of the Indian consumer and a comprehensive portfolio of quality products. Our aim is to translate the company's global success by designing easy to use products that cater to the local consumer preferences and social milieu." He also added, "For us, India is one of the top priority markets and with this partnership, we have now enhanced the New Spice product portfolio to offer a stylishly designed range to the Indian consumers. After massive acceptance of the brand, itel and successful launch of TECNO in India, we are embarking on a new journey with the launch of the new 'Spice' brand. We are confident that this brand will deliver on its promise of a youthful portfolio of high-quality products that will not only surpass consumer aspirations but also enable them to retain their individuality without compromising on their traditional values and societal expectations."
Mr. Dilip Modi, Executive Chairman, Spice Mobility said, "We are absolutely delighted to partner with Transsion Holdings. As a strategic partner, we believe this combines Spice's legacy strength and Transsion's global leadership to bring a whole new mobility experience to our consumers. This JV is a commitment towards furthering digital inclusion in India, assuring high-quality products and services to one and all, thus democratizing innovation and technology. We are sure that by leveraging each other's strengths, we will make a significant contribution to the emerging Indian technology market."