On the 1st day at Google I/O at the Shoreline Amphitheater at their Mountain View headquarters, Google celebrated a big milestone of reaching 2 billion monthly active Android devices globally. Google showcased a number of ways they are working on to make Android better and more useful. Google announced a beta release of Android O and a new initiative called Android Go to help Android reach to the next billion users.
Android O will be coming later this year. Android O will bring more fluid experiences to users, even on small screen. Also, it will focus more on improvements in battery life and security. The new picture-in-picture mode will be available in Android O, which will let you do multiple tasks on the same screen. A new feature called Smart Text Selection will improve copy and paste, like if you select a phone number from an email it will show suggestions like 'Making a call', 'Send a text' etc. or for an address, it will show suggestion to open Google Maps.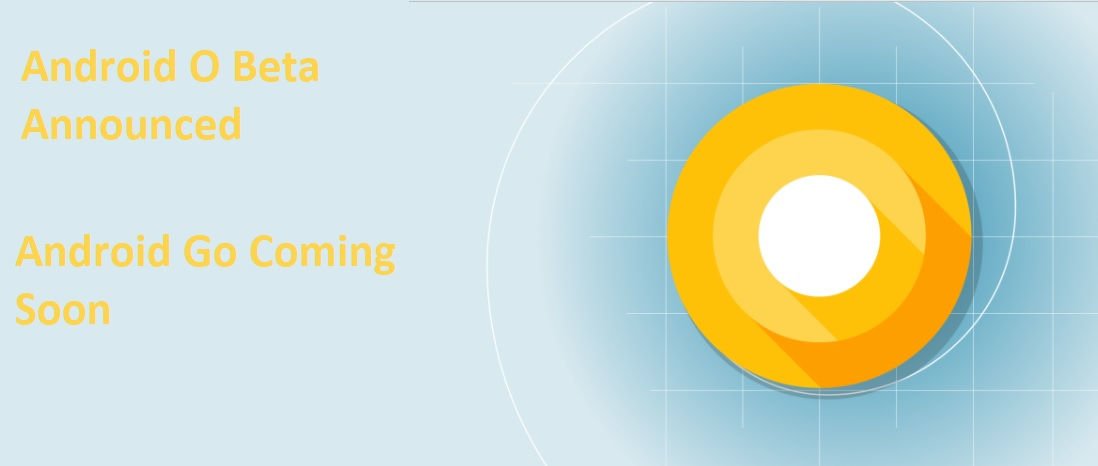 Android O also aims to make phone startups quicker and make apps faster, with added optimizations for developers to help prevent battery draining. Android O will begin rolling out later this year, but developers can try the preview at android.com/beta now. More, in-depth details have been published on the Android Developer Blog.
Along with Android O announcement, Google has also started a new initiative called Android Go. This initiative will help OEMs manufacture phones and install Android on those entry level devices. Android Go is aimed towards phones that come with 1GB of lesser RAM. It is designed with features for people who have limited data connectivity and speak multiple languages. It is an optimization of the latest release of Android, starting with Android O, to run smoothly on entry-level devices.
Also read: Google Introduces 'Style Ideas' in Image Search
The Android Go will also have some of the key Google apps and services like YouTube Go, Chrome, and Gboard, that uses less memory, storage space and mobile data. There will also be a version of the Play Store that highlights apps specifically designed for the next billion users coming online. However, it will still be offering the entire app library. The ETA right now 2018.
Also Read: Google Play Music Subscription is now available in India
Along with Android O Beta and Android Go, Google also announced Google Play Protect. Google Play Storect will be a comprehensive set of security services for Android that will provide powerful new protections and greater visibility into device security. Google Play Protect is built into every device with Google Play, it will be always updating and takes action to keep the data and device safe. Google Play Protect detects and removes apps that might be harmful. As 50 billion apps are scanned every day, Google's machine learning systems are always on looking for and deteting new risks. Google Play Protect is available out-of-the-box on every Android device with Google Play.