Readers Rating

Rated 4 stars




4

/ 5 (

Reviewers

)

Excellent
---
Every weekend sports fans gather around TVs to watch the biggest games with their friends or family in their man caves. In the modern context, we refer to man's cave as this one room in the house or popularly basements where the husband can flex his muscles and create a room dedicated specifically to things men enjoy- with sports being perhaps the most common theme.
The Modern Man Cave – Made with LG
This Man Cave is anything but a cave, and homeowners find themselves competing to create the best atmosphere for watching the big sporting event. In the quest to create the perfect man cave, decking the walls with sports memorabilia is no longer enough. The modern man cave requires a top of the line HD TV and the larger it is, the better.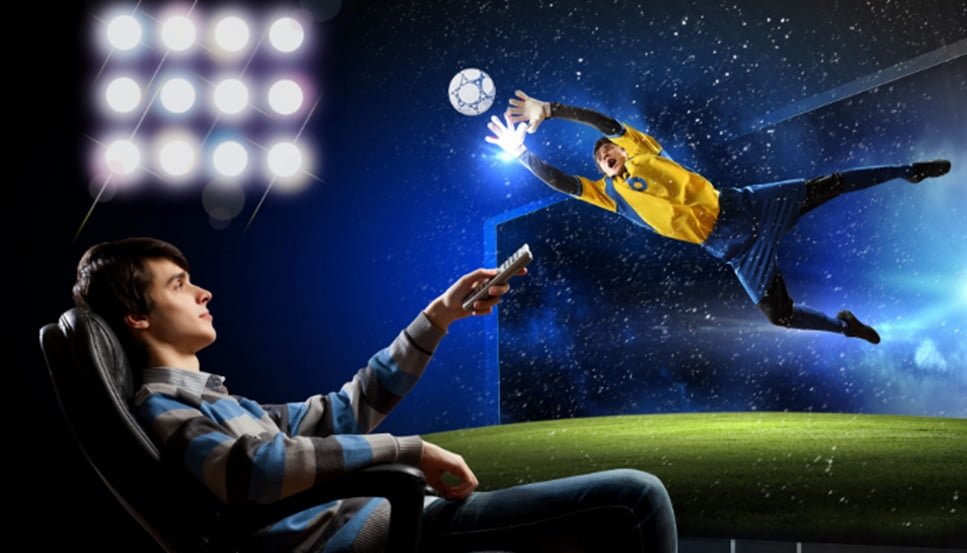 Those looking for the most advanced TV on the market need look no further than LG's line of advanced OLED TVs. Offering the highest picture quality as well as the intuitive web OS 3.0, LG OLED TVs circumvent the need to install set top boxes and can even host streaming apps natively. Full Google Cast compatibility also allows fans to immerse themselves further into the game day experience by selecting content via their connected smart devices. Innovative OLED TVs are doing their part to take man caves out of the stone age.
1. LG has launched E6 series in two screen sizes – OLED 4K Smart TV – 65″ Class & OLED 4K Smart TV – 55″ Class. E6 series boasts of 4K resolution screens and use OLED technology, and have Ultra HD Premium certification. Interestingly, what separates LG's E6 Smart OLED TVs from other brands is the latest Dolby Vision technology which supports the HDR standard content to deliver a stunning high dynamic range picture. LG's OLED TVs have access to more than a billion possible color options, and Color Prime Pro technology give these TVs the ability to display the finest details of color and gradation, thus delivering exceptional picture quality.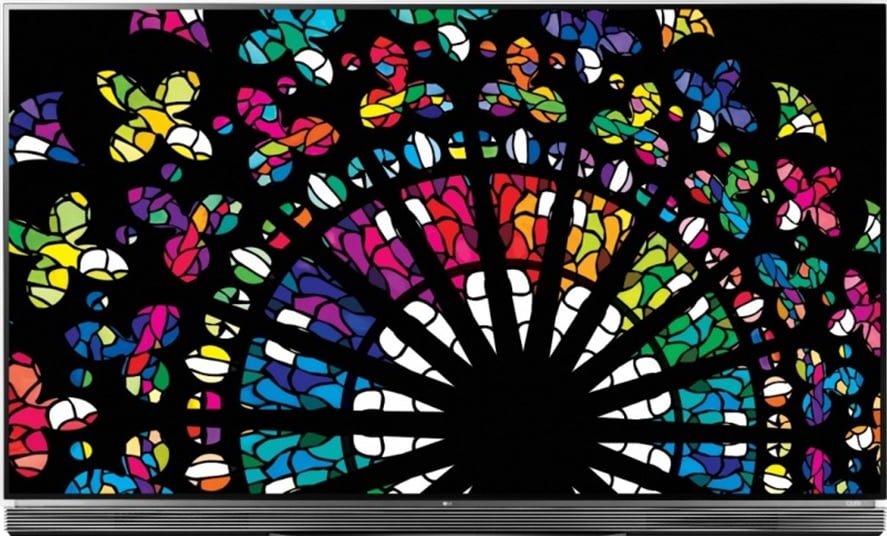 The OLED series has been designed with a bold approach to its unique picture on glass design gives it an ultra slim profile thus making the TV an ultra-thin 2.57mm OLED panel with a translucent glass back and forward-facing soundbar speaker system. These TVs are strictly conceptualized to achieve super high definition picture quality supported by perfect, brilliant lights and deepest darks for infinite color and rich color. For those who like to enjoy great sounds, the speaker system has been made in partnership with the renowned audio company, Harman Kardon, and these speakers bolster the sound output of the TV.
Smart TVs are taking the world by storm. Smart TVs have completely changed and revolutionized the way we watch television today. The interactive user interface has enriched the viewing experience and has spoilt the consumer with choices. The demand for Web-connected Smart TVs has surged over the years with consumers having greater access to content via various online streaming services such as Netflix and other apps.
2. LG Smart TVs are encompassed with the company's award-winning WebOS 3.0 user platform which has taken the TV viewing to a whole new level and revolutionized the way you watch and experience entertainment on your TV. It is simple, user- friendly and intuitively brings together the best movies, sports, music services and various apps on the big screen. It is an all in one solution that allows you to watch, find, launch or play whatever you wish whether it's a movie, your favorite TV show or music including internet surfing and online shopping on the big screen. The new LG WebOS 3.0 TV is designed to give easy access to greater entertainment than ever before.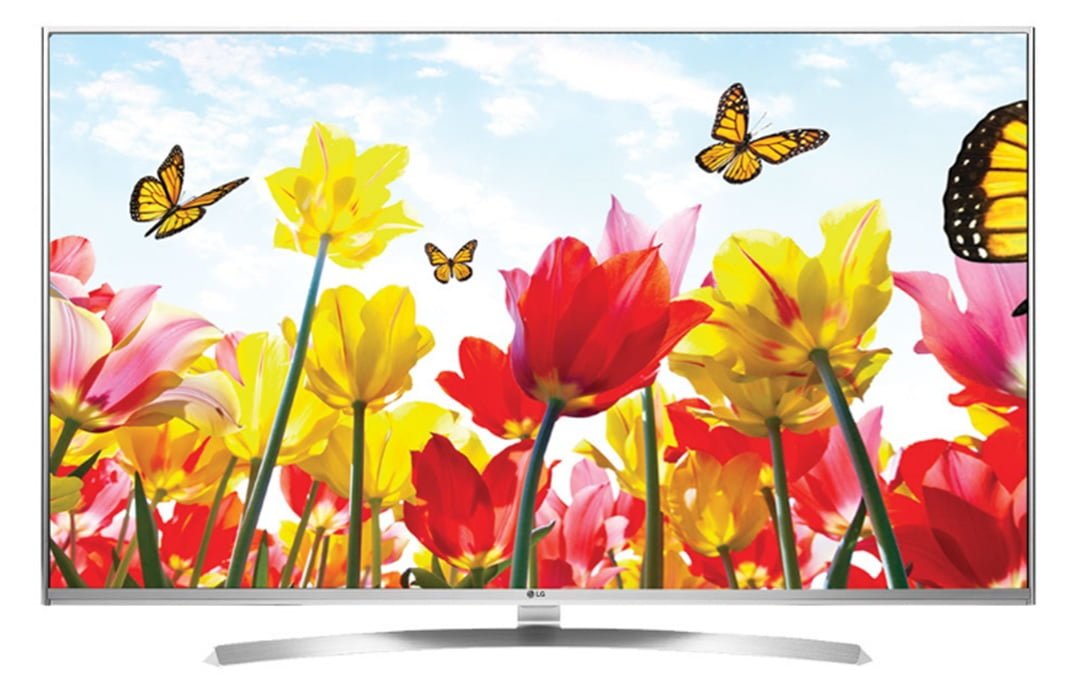 LG's super stylish Smart TVs are an amalgamation of the latest advanced technology and the best user interface platform, WebOS 3.0. It's smart operations allow you to control many devices using Magic remote and provide easily sharing smaller screens on tvs.
Some of the new added features in Web OS 3.0 are:
Magic Remote – The magic remote uses a simple point and click feature. You can also use scroll, gesture or voice commands, thus making it very user-friendly. This magic remote is sturdy and acts as a universal remote. The magic remote comes with some added buttons making it easier to connect with set-top boxes. It also makes navigation on your Smart TV very user-friendly.
Magic Zoom – This feature allows users to zoom in on objects and pictures on the screen without hampering the picture quality.
Magic Mobile Connection – Through the LG TV Plus App users will be able to sync their smartphones with the LG Smart TV and access their apps and phone data on the television.
Multi-View – This feature splits the screen of the Smart TV and allows the viewer to watch two different inputs at the same time.
Music Player App – You can play music via this app with attractive user interface & freedom to select your own playlist on the LG Smart TV even when the TV screen is off.
Simple Switching – Allows users to switch seamlessly from one platform to another. Users can now decide what to watch next while watching the current program.
Smart Share – This feature allows you to access all your music, videos and photos from the comfort of your sofa and view it on a big screen. You can connect your laptop, PC, tablet, smartphone and external HDD. Instead of crowding and struggling to view memories on a small screen you can relive all of your magic moments on the big screen.
The Modern Man Cave – Made with LG
Summary: In the modern context, we refer to man's cave as this one room in the house or popularly basements where the husband can flex his muscles and create a room dedicated specifically to things men enjoy- with sports being perhaps the most common theme.
Rated 4 stars
4

/ 5
(

Reviewers

)