Battery backup in smartphones is always a matter of concern for everyone and even phone manufacturer are not able to give a promising battery backup since with every new phone, phone processor capability increases and hence more power consumption, ultimately the story remains the same.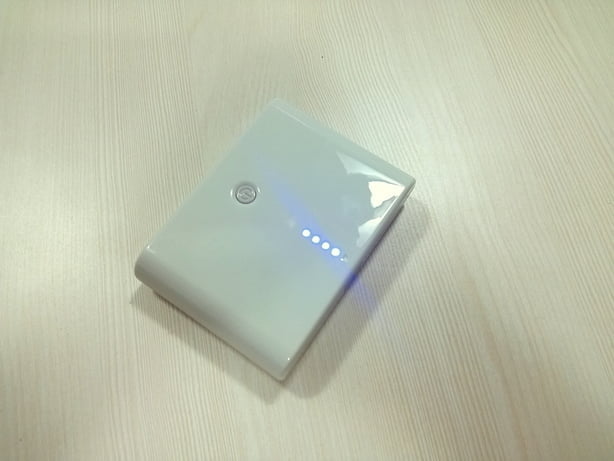 So, in the end, i decided to buy an emergency charger as power backup source since i required that badly because of my usage pattern. Hence, after lots of research i decided to buy Kit High Power 10400mAh Dual USB Emergency Charger since it is the only charger available in market upto my knowledge which offers charging options for phone as well as tablet.
Design
When i first received the product, it was in an excellent packing and since DHL delivered it to me from UK, it nearly took max 2-3 days for reaching me. Usually this time can vary because of few factors like time got spent in getting clearance from customs. Upon removing the charger from the packing, you'll be amazed to find a super quality product. Charger size is highly compact and shall easily get fit in the hands. Even though its a little thick device because of its huge battery capacity, yet its reasonably lightweight and has a glossy white finish.
Whole outer body of kit is made of light metal which make it super strong and durable plus offers extra protection to the battery. On the top of charger you'll find 4 blue beautiful LED's and power button to switch it ON.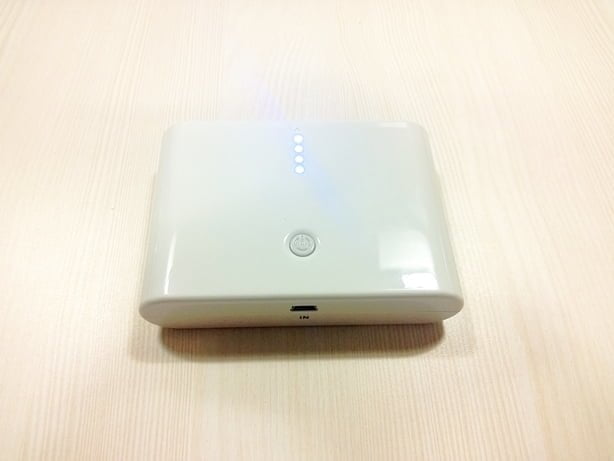 On the bottom side, Product name with specifications are given. Like you have read the title, it is named as Kit but actual manufacturer name is Kondor. You won't find Kit written anywhere on the product. And if you're looking for official information about the product, then see here.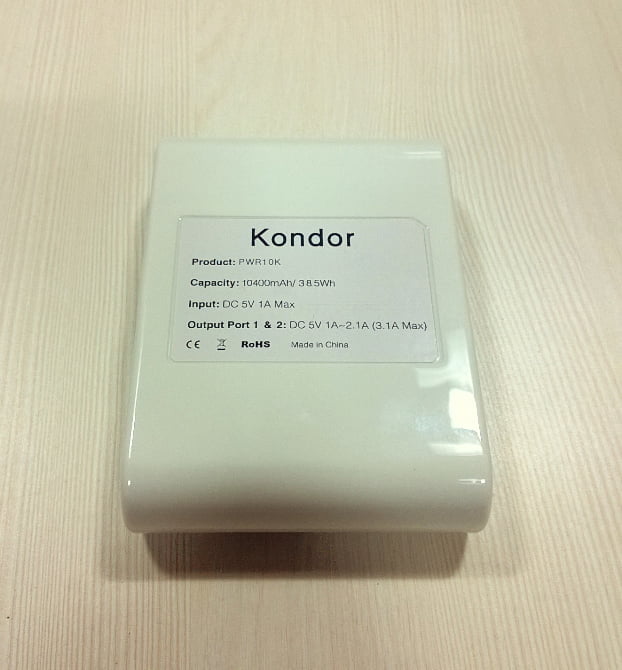 On the front, you'll find 2 usb ports of 5V 2.1A and 5V 1A. Both ports are for tablet and phones respectively.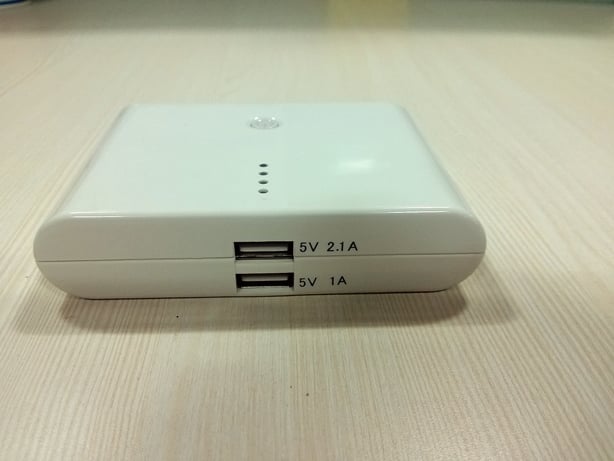 And on the back, micro USB receiver port is given, which is used for charging this emergency charger.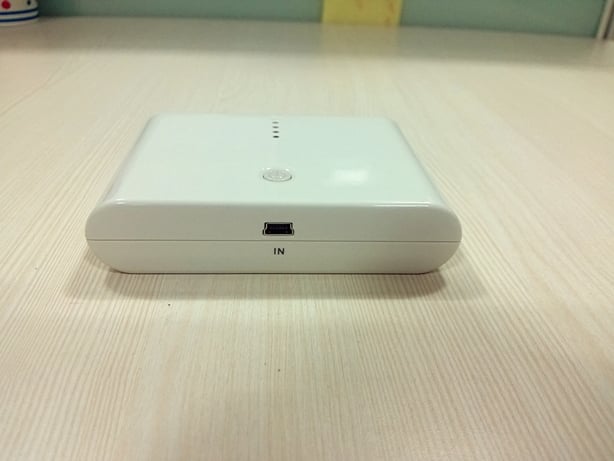 Along with it, 2 cables i.e. Micro USB and Mini USB are included in box.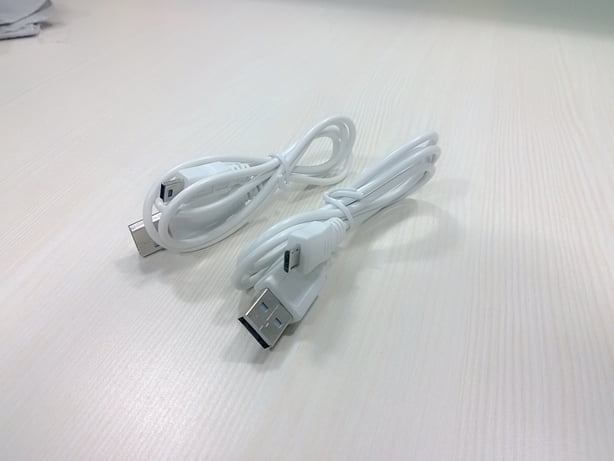 Even you can charge almost any device which be charged with these output. Like i charged my bluetooth speaker and headset as well using this many a times. But still it is recommended to check compatibility chart of the charger before buying it as it doesn't worked on my wife's phone i.e. Samsung Galaxy Ace Plus S7500 but it worked for my Nokia Lumia 920, Gionee Dream D1, Samsung Galaxy 3, Samsung Galaxy Fit, Blackberry Bold and with my iPad mini as well.
Usability
As mentioned on the article title, this product has a huge 10400 mAh and this much capacity can charge my Nokia Lumia 920 five times with full capacity. When i received the product, it was already almost fully charged but still i charged it to full capacity for testing it precisely as i shall be using it as my Nokia lumia 920 accessory in longer run.

The 4 blue LED's given at top indicates battery charge left in the charger. When all 4 are UP, that means device is fully charged. When 3 LED's are running, that means i have used 25% of battery and still 75% battery is available for use. In same manner, when all 4 goes off, its time to charge the battery. So, for testing it, i charged it fully first, and drained battery of my lumia 920 and then plugged the phone to the charger and kept it overnight.
In the morning, the phone was fully charged, and the battery goes OFF, since it has the capability of self turning OFF when the device is fully charged. And when i turned ON the battery, all 4 LED's lit up, that means it still has life above 8000 mAh. And next 4 nights, i again charged my lumia in same manner and then the charger got exhausted completely. That means it proves that it has a capacity of above 10000 mah which it boasts.
Other few things which i like mentioning here are:
It senses when any device is not attached to it for charging and goes auto turn OFF in 30 seconds.

When it charges the device fully, it again turns OFF itself after few seconds.

Charging of this emergency charger can take overnight for obvious reasons.

It can hold charge for maximum 2-3 weeks.

Refrain charging your cell phone from tablet port as this might can damage internals of your phone.

Output power of ports are clearly mentioned on side of ports, i.e. 5V 1A is for mobiles and other miscellaneous accessories like speakers and headset and 5V 2.1A is for tablets like iPad. One must check your device specifications before charging it from emergency charger.
Final Verdict
Truly this product has kept me satisfied and impressed by friends by its battery capacity and capability of charging phones and tablet at same time. This is truly a must have product if you're a tech savy person and your devices are always hungry for power source.