After searching numerous times for a useful iPad Mini cover, i finally decided to buy Marware Axis iPad Mini Case and decided to do review of it. There were few points in my mind, which i want to get accomplished by the cover, like it should support Landscape and Portrait orientation both and should be a smart cover, so that you may save yourself from hassle of switching off screen of iPad Mini again n again. And Marware Axis was the only cover which fulfilled all my requirements with a great quality sturdy product.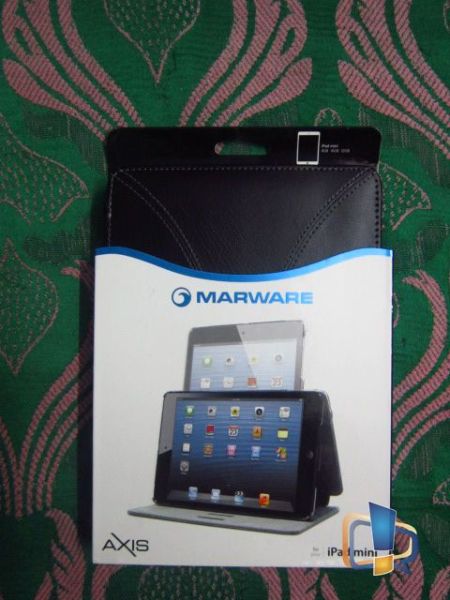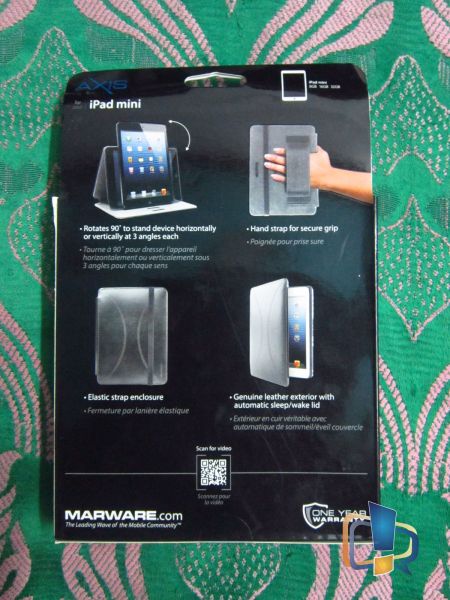 Design
Complete cover is made up of high-quality genuine leather and the case features a folio-type construction, so you'll have to flip the above lid to uncover the iPad mini display. The snap inside the cover is made up hard plastic which shall let you fit in your iPad mini. Although we found, that the back is bit tight for placing and then taking out the iPad mini back from it. And that's a good thing, because i would like that my iPad mini may stay tight inside and may not fall off anywhere because of loose fitting. The snap shell is fixed with interior body of the cover and supports 90 deg rotation around it. The case material is of very high quality and should last for a very long time. And upon handling the cover for a while, you'll realize that it has a luxurious feel and shall give a great impression of a premium quality product. The one we had for review is of Black color but it comes in 4 more colors i.e. Blue, Purple, Tan and Red. And surprisingly Black colored cover was cheaper than tan color  ironically.
Safety
When it comes to safety, this cover made me assure that my iPad is 100% safe inside it. With high-quality leather outside and a soft feels-good leather with a hard-shell plastic which actually holds the iPad tight and in place gives solid protection from damage due to drops or nicks. Although, for safety, you cannot compare it with Otterbox defender case, but still it manages to give a tension free hold of the iPad mini. And for added protection, it has a stretchable strap which holds the folio lid of case tight in both closed and open state. Although we didn't liked the idea of keeping a strap much, since it destroys the real beauty of case, but still for it's usefulness, it doesn't acts as deal-breaker in any way.
Features
Talking of features, this case is full of them and that's the only biggest reason why i bought this product. It supports not even landscape but even portrait mode too and make me feel proud of it as it helps me playing many games which runs only in portrait mode. Although, for watching movie and videos, most users including me like landscape mode, but for typing purpose, portrait mode feels better on iPad mini.
Another biggest feature is being the smart cover, that as soon as you close the lid, it will take the iPad to sleep mode and helps in saving lots of battery. However you'll need to use the strap to hold firmly the lid for keeping the iPad constantly on sleep mode without any distraction. And there is also a strap on inner side of case, which helps you holding the iPad mini during open position by one hand. The grip inside the strap with hand works very well and your one hand is totally free to do things on iPad then.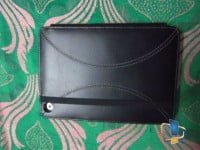 Also, clear cut-out for every port is given on the case. While the case is in closed position, you can access every port like Lightning connector, speakers, volume/mute controls and even rear camera too for clicking pictures.
The only thing which i didn't like about this case is upon closing the lid, you'll need to place strap over it to keep the grip firmed over the iPad, otherwise you'll see a little gap between display and lid and then for utilizing true usage of smart cover and to save battery, you'll need to keep the strap ON while on closed position.
Final Verdict
Marware Axis is a good quality and long lasting case of iPad Mini and its overall leather finish categorize it in a premium ranged case. Plus the superior features it offers like landscape and portrait mode and smart cover makes it no-brainer to buy. And i found price of this product minimum at MobileFun i.e. £12.99.