As online gaming is picking up boom in India, in same manner, Playstation lounge are also picking up some popularity among Young Youth. And PVR in association with Sony launched first of it's kind PlayStation lounge at various places in Delhi and Gurgaon. Starting of the series, first lounge was opened in Vasant Kunj and Gurgaon in their respective Ambience malls. Overall area covered by such lounge cross 500sq ft which is quiet huge and have state of the art interior and fascinating ambiance.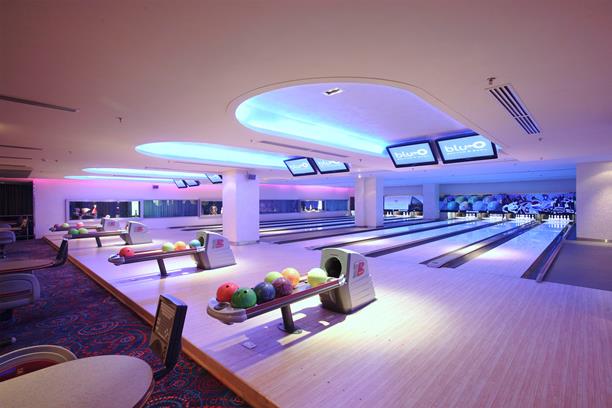 This lounges are great for killing your stress and then enjoying the games along with chit-chat among with your friends and loved ones. BluO started with first opening bowling alley and led to formation of Karoke lounge and ultimately they offer exclusive private lounge, Xbox lounge and now PlayStation lounge too. So, BluO is no more a term merely for enjoying bowling alley but is a far much better place for one of it's unique kind of providing gaming experience in 2D and 3D.
Taking of PlayStation lounge, this place offers a full 3D experience along with surround sound. There is one PS 3 unit per room and there can be as many as four players playing games on it. Recently to show the demonstration, bloggers were invited at their lounge to experience it and given the lounge for playing and trying it well.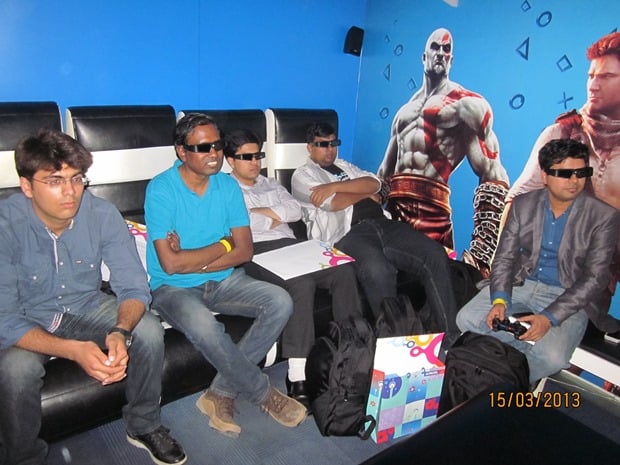 There they had many popular games to offer like Call of Duty : Black Ops II, Unchartered 3, Blur and many more and no doubt, playing such games with big screen in front of us and with 3D glasses was a fantastic experience. Multi-players games are only available in 2D to play, whereas single player game can be played in 3D. Prices for this lounge are 175rs for first half n hour and then 125 for subsequent half n hours which we felt a bit high. Also these lounges can be booked for some small occasional events like for meetings or birthdays and no doubt it's a perfect place for having a private chats as well as for celebrating occasions in a nice manner.
What's the major USP of such lounges are not those games but the overall wonderful environment everyone used to experience and of-course gaming lovers will love those lounge because of best quality sound effect along with perfect lighting in the room which provides overall gaming experience at its best. Finally, we can say that like as in movie halls, PVR also succeeded in giving consumers a new kind of entertaining place with additions of PlayStation lounges.