Huawei MediaPad 7 Lite as the name suggests is a lower version of Huawei mediapad. Since, this is a lite version tablet, you cannot adopt it as a performance-oriented device and might like using it for basic utilities. However, the tablet major specs include Android 4.0 (Ice-cream sandwich) version, 1.2 GHz processor, 1GB RAM and 8GB internal memory (ROM). The major USP of this tablet is it's IPS display and 4100 mAh battery including front and rear camera both. It has a calling facility, so you can use it as a phone too if you may like doing so. Let's discuss everything in detail: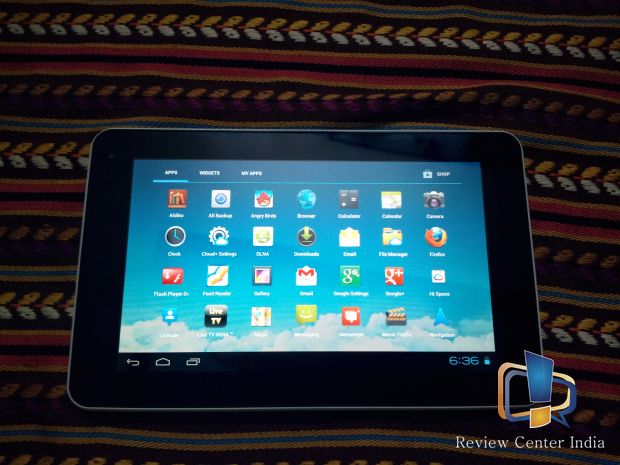 Design
Indeed this is one of the good looking tablet i know in lower priced ranged tablets, as it has an aluminum finish back with white top and bottom. On the Top, slots of hot swappable SIM and SD card slots are given along with volume rocker and power button. The build quality of the device is superb.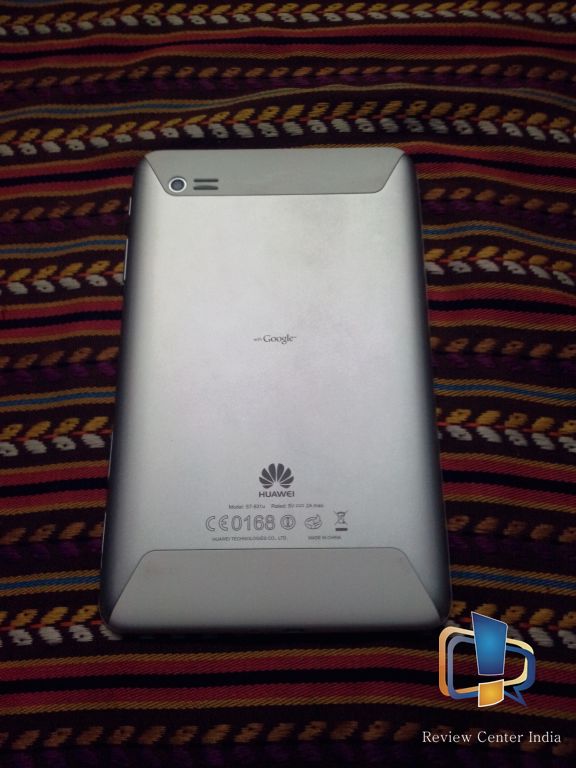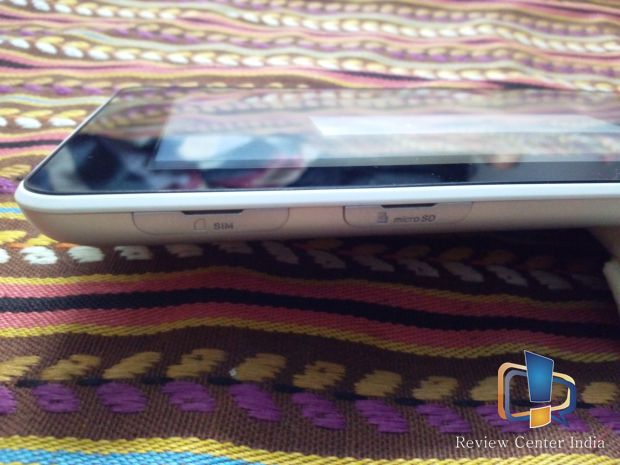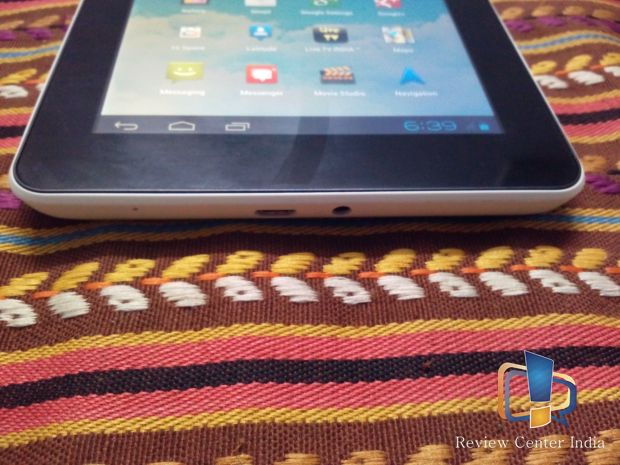 On the right side, Micro USB port and 3.5mm jack are given. Although there is no HDMI port, still the device is a DLNA certified device which could help you sharing pictures, music and videos to various other DLNA supported devices. Rear camera is given at top left along with the speaker grills. And the tablet weighs 370 grams and hence it's not categorized in light weight tablets category.
Display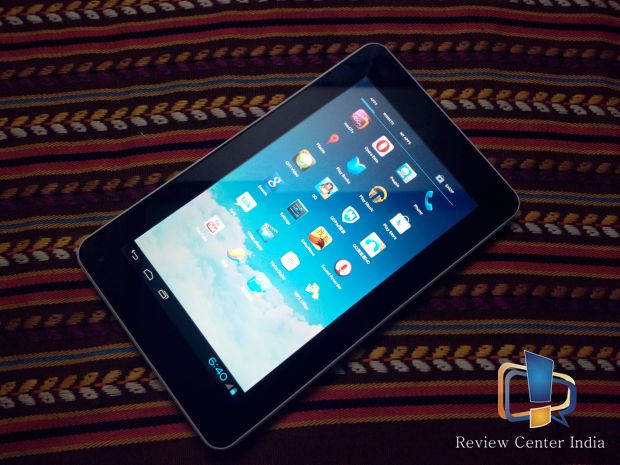 Huawei Mediapad 7 lite comes with a 7inch IPS display with 1024x600px resolution. The display resolution is much higher when compared to other budget tablets but there is not much difference though. IPS panel do helps in giving great viewing angle and nice color detailing, but the sharpness is not that great because of low pixel resolution. However, the touch sensitivity is good and for a lower cost tablet, display is good to go overall.
Performance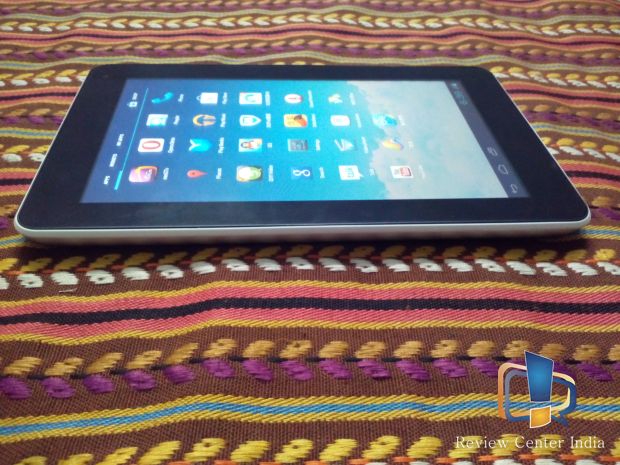 It has inbuilt 1.2 GHz processor which felt bit slow if you decide to use it with high-end graphics or games. For games like Temple RUN 2, its fine and works great, but for playing games like NFS, you might like to give it a second thought. However, for playing big videos (even in sizes of GB's), or normal browsing, this tablet works great. However we wish, if the process had been dual core, it may could have been great for overall lagfree user experience.
Camera
The tablet has got 3.2mp camera at back which is like OK for clicking normal pics and then again, it's a tablet camera and you must not expect much from it. However, the camera still works up-to expectation, is not like other Indian brands tablets, which actually claim higher resolution but gives poor performance. You can use this camera at places with proper lightning and you're good to go. And the front camera, which is for video calls, does its job fine.
User Interface
Huawei has given almost stock UI of android in the ROM with some minor modification like the ability of hiding notification bar for full screen viewing. We found some Chinese language apps in the ROM too but that might could be in review devices only which we got and in the retail product, they should not be there. And since, the tablet supports calling feature, strangely they have not given a ear-piece speaker on front, which left us to use the tablet on loudspeaker mode only during any call. I wish if they had added the speaker too, since it could had enhanced user experience a lot, considering the point that people in India use tabs for calling purpose too.
Multimedia
The tablet is capable of playing real heavier videos even of .mkv or .avi formats (using MX player app). Although it has only stock apps to play music and videos, you can download a better app anytime from the play store. And it has only one single speaker given at back beside camera, it does use Dolby surround technology and the sound is clear even at peak output, however the volume level is not that very high if we compare to other budget tablets.
Battery
Huawei has provided a huge 41oo mAh battery and since that the tablet has a single processor, it was expected to have a longer run of the device on full charge. But the batter ran out of charge even after usage of 7-8 hours on wi-fi. However while being on 2G, there seems to be some improvement and the usage of tablet crossed 10 hours of run. And during the whole 10 hours usage, we watched few videos for nearly an hour, played some games again for an hour and half n hour of normal browsing.
Final Verdict
As this is a lite version tablet, we cannot expect it to run heavy high-end graphics games, but still ignoring that, it does a fine job on overall user experience. However the build quality of the device is superb and Huawei is selling the device on a quiet reasonable price. And for me, i would love to use this tablet as e-book reader, for watching movies on the go with some internet browsing when required.