In our life, we get appreciated from many kind of people around us. And everyone of us has every our own goals to achieve in life as well as some dreams which we want to fulfill it as soon as possible. This life which has taken a form of race and in this race, we tend to overtake everyone which comes in our way. However, during such period, we tend to forget many important things like for running in this race, we had been supported by many kind of people directly or indirectly in any manner and usually we don't get time to get up and appreciate them for being supportive to us all the time.
We never thought how things can go bad or worse without their direct or indirect support. Hence, we should realize and appreciate every kind of support we get from over loved ones, well wishers, fans and specially our friends too. Since, we are so busy completing our tasks, we always tend to forget the biggest truth in life that when we progress, we don't progress alone but we progress together.
Progress Network Axis Bank
Everyone who helps in doing our progress alone with them, plays a crucial role in our life and we must always have some way to appreciate them in any manner. Hence, acknowledging this thing, Axis Bank has come up with their nice solution by creating a social network called "Progress Together". This social network strongly emphasis on showing how progress of one person is interlinked to many supporters in their life.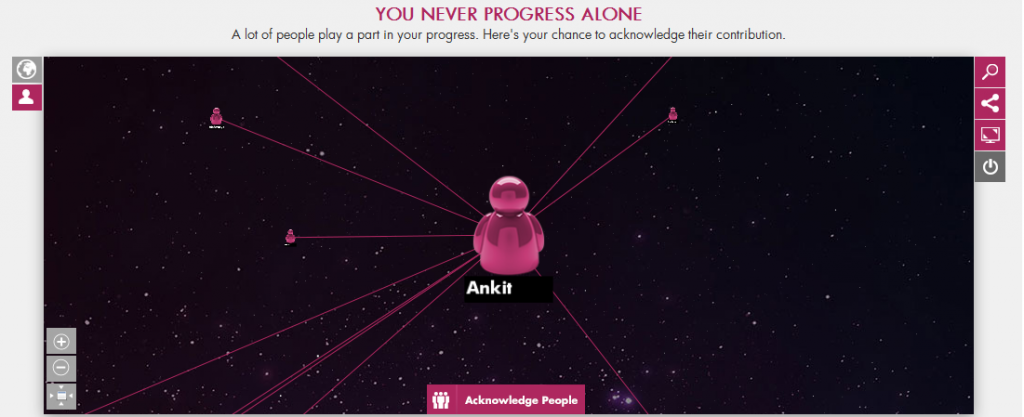 And the most special things about this social network is that you can acknowledge all your supporters in life using it and make them realize how much important they are in our life. For acknowledging them, there is nothing much one need to do. One can use Facebook login to create an account on the "Progress Together" social network and right away start acknowledging the person who matters most in your life.
This is a very beautiful way for saying Thanks to your loved ones or any supporter in your life. Also you'll get acknowledged by those whom you supported all the time. And again, for those, who gets most acknowledgement on the social network, will be pinned to "Progress Together" Superstar board. I really hope that this post alone can drive you enough and you will start acknowledging real important persons in your life and say them "Thanks" in this unique manner.