Finally after slashing of prices by Aircel and Airtel, Vodafone also dropped their 3G service rates by a good margin. It's highly important for any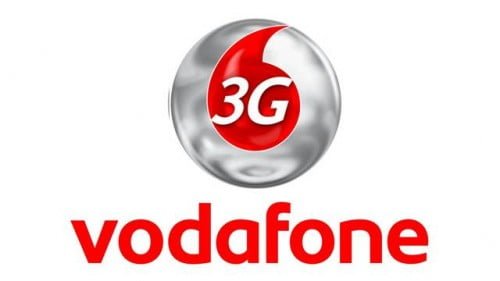 company to stay in market with giving strong competition to their competitors.
Some Terminology used in these tables:
Mobile Internet: This is for using 3G internet only on your phone.
Mobile Broadband: This is just for using 3G services on Tablet/Vodafone 3G USB stick. You cannot use this for doing voice calls since this is for internet purpose only.
Vodafone Video Calling Tariff:
It is currently priced at Rs.3/min for Video calling applicable wherever video service has been launched. Its prices are 
Home Outgoing: Rs 3/min

Roam Incoming: Rs 3/min

Roam Outgoing: Rs 4/min
So now, new Vodafone 3G Tariff or Plans and there activation methods are given below:
Please Note: These Plans are applicable for usage on iPhone & many other devices as well.
Vodafone 3G Plans for Prepaid in Andra Pradesh
| Product Category | Recharges | Allowance (MB/GB) | Validity | Charges on usage beyond allowance within validity | How to Activate | How to Deactivate |
| --- | --- | --- | --- | --- | --- | --- |
| Mobile Internet | 25 | 25 MB | 1 day | 10p / 10KB | visit your nearest Vodafone Store or call 111 | visit your nearest Vodafone Store or call 111 |
| Mobile Internet | 102 * | 204MB | 4 weeks | 10p / 10KB | Dial *121*102# or visit your nearest retailer | Visit your nearest Vodafone Store or call 111 |
| Mobile Internet | 199 | 500 MB | 4 weeks | 10p / 10KB | Dial *121*199# or visit your nearest retailer | Visit your nearest Vodafone Store or call 111 |
| Mobile Internet | 375 * | 1GB | 4 weeks | 10p / 10KB | Dial *121*375# or visit your nearest retailer | Visit your nearest Vodafone Store or call 111 |
| Mobile Internet | 650 * | 2GB | 30 days | 10p / 10KB | visit your nearest Vodafone Store or call 111 | visit your nearest Vodafone Store or call 111 |
| Mobile Internet | 850 * | 3 GB | 60 days | 10p / 10KB | visit your nearest Vodafone Store or call 111 | visit your nearest Vodafone Store or call 111 |
| Mobile Internet | 1250 * | 5 GB | 60 days | 10p / 10KB | visit your nearest Vodafone Store or call 111 | visit your nearest Vodafone Store or call 111 |
| Mobile Internet | 2501 * | 12GB | 60 days | 10p / 10KB | visit your nearest Vodafone Store or call 111 | visit your nearest Vodafone Store or call 111 |
| Mobile Broadband | 25 | 25 MB | 1 day | 10p / 10KB | visit your nearest Vodafone Store or call 111 | visit your nearest Vodafone Store or call 111 |
| Mobile Broadband | 102 * | 204MB | 30 days | 10p / 10KB | visit your nearest Vodafone Store or call 111 | visit your nearest Vodafone Store or call 111 |
| Mobile Broadband | 375 * | 1GB | 30 days | 10p / 10KB | visit your nearest Vodafone Store or call 111 | visit your nearest Vodafone Store or call 111 |
| Mobile Broadband | 650 * | 2GB | 30 days | 10p / 10KB | visit your nearest Vodafone Store or call 111 | visit your nearest Vodafone Store or call 111 |
| Mobile Broadband | 850 * | 3 GB | 60 days | 10p / 10KB | visit your nearest Vodafone Store or call 111 | visit your nearest Vodafone Store or call 111 |
| Mobile Broadband | 1250 * | 5 GB | 60 days | 10p / 10KB | visit your nearest Vodafone Store or call 111 | visit your nearest Vodafone Store or call 111 |
| Mobile Broadband | 2501 * | 12GB | 60 days | 10p / 10KB | visit your nearest Vodafone Store or call 111 | visit your nearest Vodafone Store or call 111 |
Vodafone 3G Plans for Postpaid in Andra Pradesh
| Product Category | Monthly Rental | Allowance (MB/GB) | Validity | Charges on usage beyond allowance within validity | How to Activate | How to Deactivate |
| --- | --- | --- | --- | --- | --- | --- |
| Mobile Internet | 100 * | 200 MB | 30 days | 2p / 10KB | visit your nearest Vodafone Store or call 111 | visit your nearest Vodafone Store or call 111 |
| Mobile Internet | 375 * | 1 GB | 30 days | 2p / 10KB | visit your nearest Vodafone Store or call 111 | visit your nearest Vodafone Store or call 111 |
| Mobile Internet | 650 * | 2 GB | 30 days | 2p / 10KB | visit your nearest Vodafone Store or call 111 | visit your nearest Vodafone Store or call 111 |
| Mobile Internet | 850 | 3 GB | 30 days | 2p / 10KB | visit your nearest Vodafone Store or call 111 | visit your nearest Vodafone Store or call 111 |
| Mobile Internet | 1250 | 5 GB | 30 days | 2p / 10KB | visit your nearest Vodafone Store or call 111 | visit your nearest Vodafone Store or call 111 |
| Mobile Internet | 2500 | 12 GB | 30 days | 0.2p/10KB | visit your nearest Vodafone Store or call 111 | visit your nearest Vodafone Store or call 111 |
| Mobile Broadband | 650 | 1 GB | 30 days | 2p / 10KB | visit your nearest Vodafone Store or call 111 | visit your nearest Vodafone Store or call 111 |
| Mobile Broadband | 850 | 3 GB | 30 days | 2p / 10KB | visit your nearest Vodafone Store or call 111 | visit your nearest Vodafone Store or call 111 |
| Mobile Broadband | 1250 | 5 GB | 30 days | 2p / 10KB | visit your nearest Vodafone Store or call 111 | visit your nearest Vodafone Store or call 111 |
| Mobile Broadband | 3250 | 1 GB per month | 180 days | 2p / 10KB | visit your nearest Vodafone Store or call 111 | visit your nearest Vodafone Store or call 111 |
| Mobile Broadband | 4250 | 3 GB per month | 180 days | 2p / 10KB | visit your nearest Vodafone Store or call 111 | visit your nearest Vodafone Store or call 111 |
| Mobile Broadband | 6250 | 5 GB per month | 180 days | 2p / 10KB | visit your nearest Vodafone Store or call 111 | visit your nearest Vodafone Store or call 111 |
| BlackBerry 3G | 299 | 1GB (For subscribers on Blackberry Internet Service and Blackberry Enterprise Service Only. | 30 days | 10p / 10KB | | |
Vodafone 3G Plans for Prepaid in Assam
| Product Category | Recharges | Allowance (MB/GB) | Validity | Charges on usage beyond allowance within validity | How to Activate | How to Deactivate |
| --- | --- | --- | --- | --- | --- | --- |
| Mobile Internet | 22 | 25 MB | 1 | 10p / 10KB | Etopup | No 3G to 144 |
| Mobile Internet | 102 | 100 MB +100 MB* | 30 days | 10p / 10KB | Etopup | No 3G to 144 |
| Mobile Internet | 375 | 512 MB + 512 MB (1 GB)* | 30 days | 10p / 10KB | Etopup | No 3G to 144 |
| Mobile Internet | 850 | 3072 MB | 30+30 days | 10p / 10KB | Etopup | No 3G to 144 |
| Mobile Internet | 1250 | 5120 MB | 30+30 days | 10p / 10KB | Etopup | No 3G to 144 |
| Mobile Internet | 650 | 1024 MB+1024 MB (2GB)* | 30 days | 10p / 10KB | Etopup | No 3G to 144 |
| Mobile Internet | 2500 | 12288 MB | 30+30 days | 10p / 10KB | Etopup | No 3G to 144 |
| Mobile Internet | 502 | 500 MB + 500 (Local + STD) Mins + 500 SMS (Vodafone to all) | 30 days | 10p / 10KB | Etopup | No 3G to 144 |
| Mobile Internet | 1002 | 1000 MB + 1000 (Local + STD) Mins + 1000 SMS (Vodafone to all) | 30 days | 10p / 10KB | Etopup | No 3G to 144 |
| Mobile Broadband | 652 | 1024 MB+1024 MB (2GB)* | 30 days | 10p / 10KB | Etopup | No 3G to 144 |
| Mobile Broadband | 852 | 3072 MB | 30+30 days | 10p / 10KB | Etopup | No 3G to 144 |
| Mobile Broadband | 1252 | 5120 MB | 30+30 days | 10p / 10KB | Etopup | No 3G to 144 |
Vodafone 3G Plans for Postpaid in Assam
| Product Category | Monthly Rental | Allowance (MB/GB) | Validity | Charges on usage beyond allowance within validity | How to Activate | How to Deactivate |
| --- | --- | --- | --- | --- | --- | --- |
| Mobile Internet | 850 | 3 GB | 30 days | 10p / 10KB | Visit a Vodafone Store or call 111 | Visit a Vodafone Store or call 111 |
| Mobile Internet | 1250 | 5 GB | 30 days | 10p / 10KB | Visit a Vodafone Store or call 111 | Visit a Vodafone Store or call 111 |
| Mobile Internet | 2500 | 12 GB | 30 days | 10p / 10KB | Visit a Vodafone Store or call 111 | Visit a Vodafone Store or call 111 |
| BlackBerry 3G | 299 | For subscribers on Blackberry Internet Service and Blackberry Enterprise Service Only. Pay Rs 299 extra per month to experience 3G speeds on your Blackberry device. Also get 1GB free data monthly on your WAP browser/tethering usage. | 30 days | 10p / 10KB | Visit a Vodafone Store or call 111 | Visit a Vodafone Store or call 111 |
| Mobile Broadband | 850 | 3 GB | 30 days | 10p / 10KB | Visit a Vodafone Store or call 111 | Visit a Vodafone Store or call 111 |
| Mobile Broadband | 1250 | 5 GB | 30 days | 10p / 10KB | Visit a Vodafone Store or call 111 | Visit a Vodafone Store or call 111 |
Vodafone 3G Plans for Prepaid in Bihar And Jharkhand
| Product Category | Recharges | Allowance (MB/GB) | Validity | Charges on usage beyond allowance within validity | How to Activate | How to Deactivate |
| --- | --- | --- | --- | --- | --- | --- |
| Mobile Internet | 21 | 21 MB | 1 Day | 10p/10kB | Act MI21 to 144 | Can MI21 to 144 |
| Mobile Internet | 101 | 100 MB | 30 Days | 10p/10kB | Act MI101 to 144 | Can MI101 to 144 |
| Mobile Internet | 375 | 500 MB | 30 Days | 10p/10kB | Act MI375 to 144 | Can MI375 to 144 |
| Mobile Internet | 499 | 500 MB of data usage for 3G with 500 Local+National mins and 500 SMS | 30 Days | 10p/10kB | Act MI499 to 144 | Can MI499 to 144 |
| Mobile Internet | 1005 | 1000 MB of data usage for 3G with 1000 Local+National mins and 1000 SMS | 30 Days | 10p/10kB | Act MI1005 to 144 | Can MI1005 to 144 |
| Mobile Internet/Mobile Broad Band | 651 | 1024 MB | 30 Days | 10p/10kB | NA | NA |
| Mobile Internet/Mobile Broad Band | 850 | 3072 MB | 30 Days | 10p/10kB | Act MI850 to 144 | CanMI850 to 144 |
| Mobile Internet/Mobile Broad Band | 1250 | 5120 MB | 30 Days | 10p/10kB | Act MI1250 to 144 | Can MI1250 to 144 |
| Mobile Internet | 2500 | 12288 MB | 30 Days | 2p/10KB | NA | NA |
Vodafone 3G Plans for Postpaid in Bihar And Jharkhand
| Product Category | Monthly Rental | Allowance (MB/GB) | Validity | Charges on usage beyond allowance within validity | How to Activate | How to Deactivate |
| --- | --- | --- | --- | --- | --- | --- |
| Mobile Internet | 100 | 100 MB | 30 Days | 10p/10kB | NA | NA |
| Mobile Internet | 375 | 500 MB | 30 Days | 10p/10kB | NA | NA |
| Mobile Internet/Mobile Broad Band | 650 | 1024 MB | 30 Days | 10p/10kB | NA | NA |
Vodafone 3G Plans for Prepaid in Chennai
Product Category

Recharges

Allowance (MB/GB)

Validity

Charges on usage beyond allowance within validity

How to Activate

How to Deactivate

Mobile Internet

102

100 MB + 100 MB

30 days

10p / 10KB

Recharge with 102 or Dial *121*102#

Mobile Internet

376

500 MB+ 500 MB

30 days

10p / 10KB

Recharge with 376 or Dial *121*376#

Mobile Internet

655

1 GB + 1 GB

30 days

10p / 10KB

Recharge with 655 or Dial *121*655#

Mobile Internet

850

3 GB

30 + 30 days

10p / 10KB

Recharge with 850 or Dial *121*850#

Mobile Internet

1250

5 GB

30 + 30 days

10p / 10KB

Recharge with 1250 or Dial *121*1250#

Mobile Internet

502

500 MB + 500 (Local + STD) Mins + 500 SMS

30 days

10p / 10KB

Visit a Vodafone Store or call 111

Visit a Vodafone Store or call 111

Mobile Internet

997

1000 MB + 1000 (Local + STD) Mins + 1000 SMS

30 days

10p / 10KB

Visit a Vodafone Store or call 111

Visit a Vodafone Store or call 111

Mobile Broadband

650

1 GB

30 days

10p / 10KB

Visit a Vodafone Store or call 111

Visit a Vodafone Store or call 111

Mobile Broadband

855

3 GB

30 days

10p / 10KB

Visit a Vodafone Store or call 111

Visit a Vodafone Store or call 111

Mobile Broadband

1255

5 GB

30 days

10p / 10KB

Visit a Vodafone Store or call 111

Visit a Vodafone Store or call 111
Vodafone 3G Plans for Postpaid in Chennai
| Product Category | Monthly Rental | Allowance (MB/GB) | Validity | Charges on usage beyond allowance within validity | How to Activate | How to Deactivate |
| --- | --- | --- | --- | --- | --- | --- |
| Mobile Internet | 100 | 100 MB + 100 MB | 30 days | 2p/10 KB | Act MI100 to 111 | Can MI100 |
| Mobile Internet | 200 | 250 MB+250 MB | 30 days | 2p/10 KB | Act MI200 to 111 | Can MI200 |
| Mobile Internet | 375 | 500 MB+ 500 MB | 30 days | 2p/10 KB | Act MI375 to 111 | Can MI375 |
| Mobile Internet | 650 | 1 GB+ 1 GB | 30 days | 2p/10 KB | Act MI650 to 111 | |
| Mobile Internet | 850 | 3 GB+ 3 GB | 30 days | 2p/10 KB | Act MI850 to 111 | Can MI850 |
| Mobile Internet | 1250 | 5 GB + 5 GB | 30 days | 2p/10 KB | Act MI1250 to 111 | Can MI1250 |
| Mobile Internet | 500 | 500 MB + 500 (Local + STD) Mins + 500 SMS | 30 days | 2p/10 KB | Visit a Vodafone Store or call 111 | Visit a Vodafone Store or call 111 |
| Mobile Internet | 1000 | 1000 MB + 1000 (Local + STD) Mins + 1000 SMS | 30 days | 2p/10 KB | Visit a Vodafone Store or call 111 | Visit a Vodafone Store or call 111 |
| BlackBerry 3G | 299 | For subscribers on Blackberry Internet Service and Blackberry Enterprise Service Only. Pay Rs 299 extra per month to experience 3G speeds on your Blackberry device. Also get 1GB free data monthly on your WAP browser/tethering usage. | 30 days | 2p/10KB on usage beyond 1GB on WAP browser/tethering | Visit a Vodafone Store or call 111 | Visit a Vodafone Store or call 111 |
| Mobile Broadband | 650 | 1 GB | 30 days | 2p/10 KB | Visit a Vodafone Store or call 111 | Visit a Vodafone Store or call 111 |
| Mobile Broadband | 850 | 3 GB | 30 days | 2p/10 KB | Visit a Vodafone Store or call 111 | Visit a Vodafone Store or call 111 |
| Mobile Broadband | 1250 | 5 GB | 30 days | 2p/10 KB | Visit a Vodafone Store or call 111 | Visit a Vodafone Store or call 111 |
| Mobile Broadband | Six Months advanced rental 3250 | 1 GB / month for 6 months | 180 days | 2p/10 KB | Visit a Vodafone Store or call 111 | Visit a Vodafone Store or call 111 |
| Mobile Broadband | Six Months advanced rental 4250 | 3 GB / month for 6 months | 180 days | 2p/10 KB | Visit a Vodafone Store or call 111 | Visit a Vodafone Store or call 111 |
| Mobile Broadband | Six Months advanced rental 6250 | 5 GB / month for 6 months | 180 days | 2p/10 KB | Visit a Vodafone Store or call 111 | Visit a Vodafone Store or call 111 |
Vodafone 3G Plans for Prepaid in Delhi & NCR
| Product Category | Recharges | Allowance (MB/GB) | Validity | Charges on usage beyond allowance within validity | How to Activate |
| --- | --- | --- | --- | --- | --- |
| Mobile Internet | 24 | 25 MB | 1 Day | 10p / 10KB | Through recharge |
| Mobile Internet | 45 | 150 MB | 7 days | 10p / 10KB | Through recharge |
| Mobile Internet | 109 | 300 MB | 30 days | 10p / 10KB | Through recharge |
| Mobile Internet | 249 | 1 GB | 30 days | 10p / 10KB | Through recharge |
| Mobile Internet | 449 | 2 GB | 30 days | 10p / 10KB | Through recharge |
| Mobile Internet | 850 | 3072 MB | 30 + 30 days | 10p / 10KB | Through recharge |
| Mobile Internet | 1250 | 5120 MB | 30 + 30 days | 10p / 10KB | Through recharge |
| Mobile Internet | 1500 | 10 GB | 30 days | 10p / 10KB | Through recharge |
Vodafone 3G Plans for Postpaid in Delhi & NCR
| Product Category | Monthly Rental | Allowance (MB/GB) | Validity | Charges on usage beyond allowance within validity | How to Activate | How to Deactivate |
| --- | --- | --- | --- | --- | --- | --- |
| Mobile Internet | 100 | 100 MB + 100 MB | 30 days | 2p / 10KB | Act MI100 | Can MI100 |
| Mobile Internet | 375 | 512 MB + 512 MB | 30 days | 2p / 10KB | Act MI375 | Can MI375 |
| Mobile Internet | 650 | 1024 MB+ 1024 MB | 30 days | 2p / 10KB | Visit a Vodafone Store or call 116 | Visit a Vodafone Store or call 116 |
| Mobile Internet | 850 | 3 GB | 30 days | 2p / 10KB | Act MI850 | Can MI850 |
| Mobile Internet | 1250 | 5 GB | 30 days | 2p / 10KB | Act MI1250 | Can MI1250 |
| BlackBerry 3G | 299 | For subscribers on Blackberry Internet Service and Blackberry Enterprise Service Only. Pay Rs 299 extra per month to experience 3G speeds on your Blackberry device. Also get 1GB free data monthly on your WAP browser/tethering usage. | 30 days | 10p/10KB on usage beyond 1GB on WAP browser/tethering | Visit a Vodafone Store or call 111 | Visit a Vodafone Store or call 111 |
| Mobile Broadband | 650 | 1 GB | 30 days | 2p / 10KB | Visit a Vodafone Store or call 116 | Visit a Vodafone Store or call 116 |
| Mobile Broadband | 850 | 3 GB | 30 days | 2p / 10KB | Visit a Vodafone Store or call 116 | Visit a Vodafone Store or call 116 |
| Mobile Broadband | 1250 | 5 GB | 30 days | 2p / 10KB | Visit a Vodafone Store or call 116 | Visit a Vodafone Store or call 116 |
Vodafone 3G Plans for Prepaid in Gujarat
Product Category

Recharges

Allowance (MB/GB)

Validity

Charges on usage beyond allowance within validity

How to Activate

How to Deactivate

Mobile Internet

24

24 MB

24 hours

10p / 10KB

Act MI24

Can MI24

Mobile Internet

49

150 MB

7 days

10p / 10KB

ACT MI49

CAN MI49

Mobile Internet

97 *

300 MB

30 days

10p / 10KB

Act MI97

Can MI97

Mobile Internet

249

1 GB

30 days

10p / 10KB

ACT MI249

CAN MI249

Mobile Internet

375 *

1 GB

30 days

10p / 10KB

Act MI375

Can MI375

Mobile Internet

449

2 GB

30 days

10p / 10KB

ACT MI449

CAN MI449

Mobile Internet

499

500 MB + 500 (Local + STD) Mins + 500 SMS

30 days

10p / 10KB

Visit a Vodafone Store or call 111

Visit a Vodafone Store or call 111

Mobile Internet

648 *

2 GB

30 days

10p / 10KB

ACTMI648

CAN MI648

Mobile Internet

848 *

3 GB

60 days

10p / 10KB

Act MI848

Can MI848

Mobile Broadband

849

3 GB

30 days

10p / 10KB

Visit a Vodafone Store or call 111

Visit a Vodafone Store or call 111

Mobile Internet

998

1000 MB + 1000 (Local + STD) Mins + 1000 SMS

30 days

10p / 10KB

Visit a Vodafone Store or call 111

Visit a Vodafone Store or call 111

Mobile Internet

1248 *

5 GB

60 days

10p / 10KB

Act MI1248

Can MI1248

Mobile Internet/Mobile Broadband

1499

10 GB

30 days

10p / 10KB

ACT MI1499

CAN MI1449

Mobile Internet

2499

12 GB

30 days

10p / 10KB

ACT MI 2499

CAN MI 2499

Mobile Broadband

649

1 GB

30 days

10p / 10KB

Visit a Vodafone Store or call 111

Visit a Vodafone Store or call 111

Mobile Broadband

1249

5 GB

30 days

10p / 10KB

Visit a Vodafone Store or call 111

Visit a Vodafone Store or call 111

Mobile Broadband

2499

12 GB

30 days

10p / 10KB

Visit a Vodafone Store or call 111

Visit a Vodafone Store or call 111
Vodafone 3G Plans for Postpaid in Gujarat
| Product Category | Monthly Rental | Allowance (MB/GB) | Validity | Charges on usage beyond allowance within validity | How to Activate | How to Deactivate |
| --- | --- | --- | --- | --- | --- | --- |
| Mobile Internet | 100 * | 200 MB | 30 days | 2p / 10KB | Act MI100 | Can MI100 |
| Mobile Internet | 375 * | 1 GB | 30 days | 2p / 10KB | Act MI375 | Can MI375 |
| Mobile Internet | 650 * | 2 GB | 30 days | 2p / 10KB | Act MI650 | Can MI650 |
| Mobile Internet | 850 | 3 GB | 30 days | 2p / 10KB | Act MI850 | Can MI850 |
| Mobile Internet | 1250 | 5 GB | 30 days | 2p / 10KB | Act MI1250 | Can MI1250 |
| Mobile Internet | 500 | 500 MB + 500 (Local + STD) Mins + 500 SMS | 30 days | 2p / 10KB | Visit a Vodafone Store or call 111 | Visit a Vodafone Store or call 111 |
| Mobile Internet | 1000 | 1000 MB + 1000 (Local + STD) Mins + 1000 SMS | 30 days | 2p / 10KB | Visit a Vodafone Store or call 111 | Visit a Vodafone Store or call 111 |
| Mobile Internet | 2500 | 12 GB | 30 days | 0.2p/10KB | ACT MI2500 | CAN MI2500 |
| BlackBerry 3G | 299 | For subscribers on Blackberry Internet Service and Blackberry Enterprise Service Only. Pay Rs 299 extra per month to experience 3G speeds on your Blackberry device. Also get 1GB free data monthly on your WAP browser/tethering usage. | 30 days | 2p / 10KB on usage beyond 1GB on WAP browser/tethering | Visit a Vodafone Store or call 111 | Visit a Vodafone Store or call 111 |
| Mobile Broadband | 650 | 1 GB | 30 days | 2p / 10KB | Visit a Vodafone Store or call 111 | Visit a Vodafone Store or call 111 |
| Mobile Broadband | 850 | 3 GB | 30 days | 2p / 10KB | Visit a Vodafone Store or call 111 | Visit a Vodafone Store or call 111 |
| Mobile Broadband | 1250 | 5 GB | 30 days | 2p / 10KB | Visit a Vodafone Store or call 111 | Visit a Vodafone Store or call 111 |
| Mobile broadband | 2500 | 12 GB | 30 days | 0.2p/10KB | Visit a Vodafone Store or call 111 | Visit a Vodafone Store or call 111 |
| Mobile broadband | 2600 | 1 GB/month | 6 months | 2p/10KB | Visit a Vodafone Store or call 111 | Visit a Vodafone Store or call 111 |
| Mobile broadband | 3400 | 3 GB/month | 6 months | 2p/10KB | Visit a Vodafone Store or call 111 | Visit a Vodafone Store or call 111 |
| Mobile broadband | 5200 | 1 GB/month | 12 months | 2p/10KB | Visit a Vodafone Store or call 111 | Visit a Vodafone Store or call 111 |
| Mobile Broadband | Six Months advanced rental 6250 | 5 GB / month for 6 months | 180 days | 2p / 10KB | Visit a Vodafone Store or call 111 | Visit a Vodafone Store or call 111 |
| Mobile broadband | 6800 | 3 GB/month | 12 months | 2p/10KB | Visit a Vodafone Store or call 111 | Visit a Vodafone Store or call 111 |
| Mobile broadband | 3999 ** | Get 7.2 Mbps Dongle free + 1 GB/month for 6 months | 6 months | 2p/10 KB | Visit a Vodafone Store or call 111 | Visit a Vodafone Store or call 111 |
| Mobile broadband | 5999 ** | Get 7.2 Mbps Dongle free + 5 GB/month for 6 months | 6 months | 2p/10 KB | Visit a Vodafone Store or call 111 | Visit a Vodafone Store or call 111 |
Vodafone 3G Plans for Prepaid in Haryana
| Product Category | Recharges | Allowance (MB/GB) | Validity | Charges on usage beyond allowance within validity | How to Activate | How to Deactivate |
| --- | --- | --- | --- | --- | --- | --- |
| Mobile Internet | 103 | 100 MB + 100 MB* | 30 days | 10p / 10KB | Through recharge | |
| Mobile Internet | 373 | 500 MB+ 500 MB* | 30 days | 10p / 10KB | Through recharge | |
| Mobile Internet | 853 | 3 GB | 30 days | 10p / 10KB | Through recharge | |
| Mobile Internet | 1253 | 5 GB | 30 days | 10p / 10KB | Through recharge | |
| Mobile Internet | 503 | 500 MB + 500 (Local + STD) Mins + 500 SMS | 30 days | 10p / 10KB | Visit a Vodafone Store or call 111 | Visit a Vodafone Store or call 111 |
| Mobile Internet | 1003 | 1000 MB + 1000 (Local + STD) Mins + 1000 SMS | 30 days | 10p / 10KB | Visit a Vodafone Store or call 111 | Visit a Vodafone Store or call 111 |
| Mobile Broadband | 653 | 1 GB+ 1 GB * | 30 days | 10p / 10KB | Visit a Vodafone Store or call 111 | Visit a Vodafone Store or call 111 |
| Mobile Broadband | 863 | 3 GB | 60 days | 10p / 10KB | Visit a Vodafone Store or call 111 | Visit a Vodafone Store or call 111 |
| Mobile Broadband | 1263 | 5 GB | 60 days | 10p / 10KB | Visit a Vodafone Store or call 111 | Visit a Vodafone Store or call 111 |
Vodafone 3G Plans for Postpaid in Haryana
| Product Category | Monthly Rental | Allowance (MB/GB) | Validity | Charges on usage beyond allowance within validity | How to Activate | How to Deactivate |
| --- | --- | --- | --- | --- | --- | --- |
| Mobile Internet | 100 | 100 MB + 100 MB * | 30 days | 10p / 10KB | Act MI100 | Can MI100 |
| Mobile Internet | 375 | 500 MB+ 500 MB * | 30 days | 10p / 10KB | Act MI375 | Can MI375 |
| Mobile Internet | 850 | 3 GB | 30 days | 10p / 10KB | Act MI850 | Can MI850 |
| Mobile Internet | 1250 | 5 GB | 30 days | 10p / 10KB | Act MI1250 | Can MI1250 |
| Integrated Plans | 500 | 500 MB + 500 (Local + STD) Mins + 500 SMS | 30 days | 10p / 10KB | Visit a Vodafone Store or call 116 | Visit a Vodafone Store or call 116 |
| Integrated Plans | 1000 | 1000 MB + 1000 (Local + STD) Mins + 1000 SMS | 30 days | 10p / 10KB | Visit a Vodafone Store or call 116 | Visit a Vodafone Store or call 116 |
| BlackBerry 3G | 299 | For subscribers on Blackberry Internet Service and Blackberry Enterprise Service Only. Pay Rs 299 extra per month to experience 3G speeds on your Blackberry device. Also get 1GB free data monthly on your WAP browser/tethering usage. | 30 days | 10p/10KB on usage beyond 1GB on WAP browser/tethering | Visit a Vodafone Store or call 111 | Visit a Vodafone Store or call 111 |
| Mobile Broadband | 650 | 1 GB+1 GB * | 30 days | 10p / 10KB | Visit a Vodafone Store or call 116 | Visit a Vodafone Store or call 116 |
| Mobile Broadband | 850 | 3 GB | 30 days | 10p / 10KB | Visit a Vodafone Store or call 116 | Visit a Vodafone Store or call 116 |
| Mobile Broadband | 1250 | 5 GB | 30 days | 10p / 10KB | Visit a Vodafone Store or call 116 | Visit a Vodafone Store or call 116 |
| Mobile Broadband | Six Months advanced rental 3250 | 1 GB / month for 6 months | 180 days | 10p / 10KB | Visit a Vodafone Store or call 116 | Visit a Vodafone Store or call 116 |
| Mobile Broadband | Six Months advanced rental 4250 | 3 GB / month for 6 months | 180 days | 10p / 10KB | Visit a Vodafone Store or call 116 | Visit a Vodafone Store or call 116 |
| Mobile Broadband | Six Months advanced rental 6250 | 5 GB / month for 6 months | 180 days | 10p / 10KB | Visit a Vodafone Store or call 116 | Visit a Vodafone Store or call 116 |
Vodafone 3G Plans for Prepaid in Himachal Pradesh
| Product Category | Recharges | Allowance (MB/GB) | Validity | Charges on usage beyond allowance within validity | How to Activate | How to Deactivate |
| --- | --- | --- | --- | --- | --- | --- |
| Mobile Internet | 26 | 25 MB | 1 day | 10p / 10KB | | |
| Mobile Internet | 105 | 100 MB | 30 days | 10p / 10KB | | |
| Mobile Internet | 375 | 500 MB | 30 days | 10p / 10KB | | |
| Mobile Internet | 850 | 3 GB | 30 days | 10p / 10KB | | |
| Mobile Internet | 1250 | 5 GB | 30 days | 10p / 10KB | | |
| Mobile Internet | 495 | 500 MB + 500 (Local + STD) Mins + 500 (Local & National) SMS | 30 days | 10p / 10KB | | |
| Mobile Internet | 1000 | 1000 MB + 1000 (Local + STD) Mins + 1000 (Local & National) SMS | 30 days | 10p / 10KB | | |
| Mobile Broadband | 650 | 1 GB | 30 days | 10p / 10KB | | |
| Mobile Broadband | 851 | 3 GB | 30 days | 10p / 10KB | | |
| Mobile Broadband | 1251 | 5GB | 30 days | 10p / 10KB | | |
Vodafone 3G Plans for Postpaid in Himachal Pradesh
| Product Category | Monthly Rental | Allowance (MB/GB) | Validity | Charges on usage beyond allowance within validity | How to Activate | How to Deactivate |
| --- | --- | --- | --- | --- | --- | --- |
| Mobile Internet | 25 | 25 MB | 1 day | 10p / 10KB | | |
| Mobile Internet | 100 | 100 MB | 30 days | 10p / 10KB | | |
| Mobile Internet | 375 | 500 MB | 30 days | 10p / 10KB | | |
| Mobile Internet | 850 | 3 GB | 30 days | 10p / 10KB | | |
| Mobile Internet | 1250 | 5 GB | 30 days | 10p / 10KB | | |
| Mobile Internet | 500 | 500 MB + 500 (Local + STD) Mins + 500 (Local & National) SMS | 30 days | 10p / 10KB | | |
| Mobile Internet | 1000 | 1000 MB + 1000 (Local + STD) Mins + 1000 (Local & National) SMS | 30 days | 10p / 10KB | | |
| Mobile Broadband | 650 | 1 GB | 30 days | 2p / 10KB | | |
| Mobile Broadband | 850 | 3GB | 30 days | 2p / 10KB | | |
| Mobile Broadband | 1250 | 5GB | 30 days | 2p / 10KB | | |
| Mobile Broadband | 3250 | 1GB | 180 days | 2p / 10KB | | |
| Mobile Broadband | 4250 | 3GB | 180 days | 2p / 10KB | | |
| Mobile Broadband | 6250 | 5GB free usage applicable for VMC (www) – vendor content /download charges applicable | 180 days | 2p / 10KB | | |
Vodafone 3G Plans for Prepaid in Jammu & Kashmir
| Product Category | Recharges | Allowance (MB/GB) | Validity | Charges on usage beyond allowance within validity | How to Activate | How to Deactivate |
| --- | --- | --- | --- | --- | --- | --- |
| Mobile Internet | 375 | 500 MB | 30 days | 10p / 10KB | ACT MI375 | CAN MI375 |
| Mobile Internet | 850 | 3 GB | 30 days | 10p / 10KB | ACT MI850 | CAN MI850 |
| Mobile Internet | 1250 | 5 GB | 30 days | 10p / 10KB | ACT MI1250 | CAN MI1250 |
Vodafone 3G Plans for Postpaid in Jammu & Kashmir
| Product Category | Monthly Rental | Allowance (MB/GB) | Validity | Charges on usage beyond allowance within validity | How to Activate | How to Deactivate |
| --- | --- | --- | --- | --- | --- | --- |
| Mobile Internet | 100 | 100 MB | 30 days | 10p / 10KB | ACT MI100 | CAN MI100 |
| Mobile Internet | 375 | 500 MB | 30 days | 10p / 10KB | ACT MI375 | CAN MI375 |
| Mobile Internet | 850 | 3 GB | 30 days | 10p / 10KB | ACT MI850 | CAN MI850 |
| Mobile Internet | 1250 | 5 GB | 30 days | 10p / 10KB | ACT MI1250 | CAN MI1250 |
Vodafone 3G Plans for Prepaid in Karnataka
| Product Category | Recharges | Allowance (MB/GB) | Validity | Charges on usage beyond allowance within validity | How to Activate | How to Deactivate |
| --- | --- | --- | --- | --- | --- | --- |
| Mobile Internet | 28 | 56 MB | 1 day | 10p / 10KB | Act MI28 to 144 | |
| Mobile Internet | 101 | 202 MB# | 30 days | 10p / 10KB | Act MI101 to 144 | |
| Mobile Internet | 375 | 1000 MB# | 30 days | 10p / 10KB | Act MI375 to 144 | |
| Mobile Internet | 650 | 2 GB# | 30 days | 10p / 10KB | | |
| Mobile Internet | 850 | 3 GB# | 60 days | 10p / 10KB | Act MI850 to 144 | |
| Mobile Internet | 1250 | 5 GB# | 60 days | 10p / 10KB | Act MI1250 to 144 | |
| Mobile Internet | 500 ** | 500 MB + 500 (Local + STD) Mins + 500 (Local + National) SMS | 30 days | 10p / 10KB | Applicable only for new customers on First Recharge | |
| Mobile Internet | 1000 ** | 1000 MB + 1000 (Local + STD) Mins + 1000 (Local + National) SMS | 30 days | 10p / 10KB | Applicable only for new customers on First Recharge | |
Vodafone 3G Plans for Postpaid in Karnataka
| Product Category | Monthly Rental | Allowance (MB/GB) | Validity | Charges on usage beyond allowance within validity | How to Activate | How to Deactivate |
| --- | --- | --- | --- | --- | --- | --- |
| Mobile Internet | 100 | 200 MB | 30 days | 2p / 10KB | Act MI100 to 111 | |
| Mobile Internet | 375 | 1000 MB | 30 days | 2p / 10KB | Act MI375 to 111 | |
| Mobile Internet | 500 | 500 MB + 500 (Local + STD) Mins + 500 (Local + National) SMS | 30 days | 2p / 10KB | | |
| Mobile Internet | 1000 | 1000 MB + 1000( Local + STD) Mins + 1000 (Local + National) SMS | 30 days | 2p / 10KB | | |
| Mobile Broadband | 650 | 2 GB | 30 days | 2p / 10KB | | |
| Mobile Broadband | 850 | 6 GB | 30 days | 2p / 10KB | | |
| Mobile Broadband | 1250 | 10 GB | 30 days | 2p / 10KB | | |
| Mobile Broadband | 3250 | 6GB with a cap of 1024MB/month | 180 days | 2p / 10KB | | |
| Mobile Broadband | 4250 | 18GB with a cap of 3072MB/month | 180 days | 2p / 10KB | | |
| Mobile Broadband | 6250 | 30GB with a cap of 5120MB/month | 180 days | 2p / 10KB | | |
Vodafone 3G Plans for Prepaid in Kerela
Product Category

Recharges

Allowance (MB/GB)

Validity

Charges on usage beyond allowance within validity

How to Activate

How to Deactivate

3G Plans

26

25 MB + 25 MB*

1 day

10p / 10KB

Act MI26

CAN 3G

3G Plans

101

100 MB + 100 MB*

30 days

10p / 10KB

Act MI101

CAN 3G

3G Plans

375

500 MB + 500 MB*

30 days

10p / 10KB

Act MI375

CAN 3G

3G Plans

650

1 GB + 1 GB*

30 days

10p / 10KB

CAN 3G

3G Plans

850

3 GB + 3 GB*

30 days

10p / 10KB

CAN 3G

3G Plans

1250

5 GB + 5 GB*

30 days

10p / 10KB

CAN 3G

3G Plans

2500

12 GB

30 days

10p / 10KB

ACT MI2500

CAN 3G
Vodafone 3G Plans for Postpaid in Kerela
| Product Category | Monthly Rental | Allowance (MB/GB) | Validity | Charges on usage beyond allowance within validity | How to Activate | How to Deactivate |
| --- | --- | --- | --- | --- | --- | --- |
| 3G Plans | 100 | 100 MB + 100 MB* | 30 days | 2p / 10KB | Act MI100 | CAN MI100 |
| 3G Plans | 375 | 500 MB + 500 MB* | 30 days | 2p / 10KB | Act MI375 | CAN MI375 |
| 3G Plans | 650 | 1 GB + 1 GB* | 30 days | 2p / 10KB | Call 116 | Call 116 |
| 3G Plans | 850 | 3 GB + 3 GB* | 30 days | 2p / 10KB | Act MI850 | CAN MI850 |
| 3G Plans | 1250 | 5 GB + 5 GB* | 30 days | 2p / 10KB | Act MI1250 | CAN MI1250 |
| 3G Plans | 2500 | 12 GB | 30 days | 0.2p/10KB | ACT MI2500 | CAN MI2500 |
| All In One Plan | 500 | 500 MB + 500 Loc/STD Mins + 500 Loc/STD SMS** | 30 days | 2p / 10KB | Call 116 | Call 116 |
| All In One Plan | 1000 | 1000 MB + 1000 Loc/STD Mins + 1000 Loc/STD SMS** | 30 days | 2p / 10KB | Call 116 | Call 116 |
| BlackBerry 3G | 300 | 1GB on Vodafone live! and Vodafone Mobile Connect*** | 30 days | 2p / 10KB | Act BB3G | CAN BB3G |
Vodafone 3G Plans for Prepaid in Kolkata
| Product Category | Recharges | Allowance (MB/GB) | Validity | Charges on usage beyond allowance within validity | How to Activate | How to Deactivate | |
| --- | --- | --- | --- | --- | --- | --- | --- |
| Mobile Internet | 103 | 100 MB | 30 days | 10p / 10KB | Act MI103 | Can MI103 | |
| Mobile Internet | 375 | 500 MB | 30 days | 10p / 10KB | Act MI375 | Can MI375 | |
| Mobile Internet | 850 | 3 GB | 30 days | 10p / 10KB | Act MI850 | Can MI850 | |
| Mobile Internet | 1250 | 5 GB | 30 days | 10p / 10KB | Act MI1250 | Can MI1250 | |
| Integrated Plans | 502 | 500 MB + 500 Mins + 500 SMS | 30 days | 10p / 10KB | Visit a Vodafone Store or call 116 | Visit a Vodafone Store or call 116 | |
| Integrated Plans | 1002 | 1000 MB + 1000 Mins + 1000 SMS | 30 days | 10p / 10KB | Visit a Vodafone Store or call 116 | Visit a Vodafone Store or call 116 | |
| Mobile Broadband | 650 | 1 GB | 30 days | 10p / 10KB | Visit a Vodafone Store or call 116 | Visit a Vodafone Store or call 116 | |
Vodafone 3G Plans for Postpaid in Kolkata
| Product Category | Monthly Rental | Allowance (MB/GB) | Validity | Charges on usage beyond allowance within validity | How to Activate | How to Deactivate |
| --- | --- | --- | --- | --- | --- | --- |
| Mobile Internet | 100 | 100 MB | 30 days | 2p / 10KB | Act MI100 | Can MI100 |
| Mobile Internet | 375 | 500 MB | 30 days | 2p / 10KB | Act MI375 | Can MI375 |
| Mobile Internet | 850 | 3 GB | 30 days | 2p / 10KB | Act MI850 | Can MI850 |
| Mobile Internet | 1250 | 5 GB | 30 days | 2p / 10KB | Act MI1250 | Can MI1250 |
| Integrated Plans | 500 | 500 MB + 500 Mins + 500 SMS | 30 days | 2p / 10KB | Visit a Vodafone Store or call 116 | Visit a Vodafone Store or call 116 |
| Integrated Plans | 1000 | 1000 MB + 1000 Mins + 1000 SMS | 30 days | 2p / 10KB | Visit a Vodafone Store or call 116 | Visit a Vodafone Store or call 116 |
| Mobile Broadband | 650 | 1 GB | 30 days | 2p / 10KB | Visit a Vodafone Store or call 116 | Visit a Vodafone Store or call 116 |
| Mobile Broadband | 850 | 3 GB | 30 days | 2p / 10KB | Visit a Vodafone Store or call 116 | Visit a Vodafone Store or call 116 |
| Mobile Broadband | 1250 | 5 GB | 30 days | 2p / 10KB | Visit a Vodafone Store or call 116 | Visit a Vodafone Store or call |
Vodafone 3G Plans for Prepaid in Madhya Pradesh And Chhatisgarh
| Product Category | Recharges | Allowance (MB/GB) | Validity | Charges on usage beyond allowance within validity | How to Activate | How to Deactivate |
| --- | --- | --- | --- | --- | --- | --- |
| Prepaid Mobile Volume Internet Plans | 8 | 20 MB | 1 day | 10p / 10KB | Recharge to activate | CAN 3G to 144 |
| Prepaid Mobile Volume Internet Plans | 24 | 60 MB | 15 days | 10p / 10KB | Recharge to activate | CAN 3G to 144 |
| Prepaid Mobile Volume Internet Plans | 95 | 300 MB | 30 days | 10p / 10KB | Recharge to activate | CAN 3G to 144 |
| Prepaid Mobile Volume Internet Plans | 199 | 250 MB+ 250 MB* | 30 days | 10p / 10KB | Recharge to activate | CAN 3G to 144 |
| Prepaid Mobile Volume Internet Plans | 250 | 1 GB | 30 days | 10p / 10KB | Recharge to activate | CAN 3G to 144 |
| Prepaid Mobile Volume Internet Plans | 375 | 500 MB+ 500 MB* | 30 days | 10p / 10KB | Recharge to activate | CAN 3G to 144 |
| Prepaid Mobile Volume Internet Plans | 450 | 2 GB | 30 days | 10p / 10KB | Recharge to activate | CAN 3G to 144 |
| Prepaid Mobile Volume Internet Plans | 649 | 1 GB+ 1 GB* | 30 days | 10p / 10KB | Recharge to activate | CAN 3G to 144 |
| Prepaid Mobile Volume Internet Plans | 850 | 6 GB | 30 days | 10p / 10KB | Recharge to activate | CAN 3G to 144 |
| Prepaid Mobile Volume Internet Plans | 1250 | 10 GB | 30 days | 10p / 10KB | Recharge to activate | CAN 3G to 144 |
| Prepaid Mobile Integrated (Voice+Data) Plans | 499 | 500 MB+ 500 MB* + 500 loc/STD mins + 500 loc/natl SMS | 30 days | 10p / 10KB | Recharge to activate | CAN 3G to 144 |
| Prepaid Mobile Broadband Plans | 595 | 2 GB | 30 days | 10p / 10KB | Recharge to activate | CAN 3G to 144 |
| Prepaid Mobile Broadband Plans | 650 | 1 GB+ 1 GB* | 30 days | 10p / 10KB | Recharge to activate | CAN 3G to 144 |
| Prepaid Mobile Broadband Plans | 750 | 4 GB | 30 days | 10p / 10KB | Recharge to activate | CAN 3G to 144 |
| Prepaid Mobile Broadband Plans | 849 | 3 GB | 60 days | 10p / 10KB | Recharge to activate | CAN 3G to 144 |
| Prepaid Mobile Broadband Plans | 1249 | 5 GB | 60 days | 10p / 10KB | Recharge to activate | CAN 3G to 144 |
Vodafone 3G Plans for Postpaid in Madhya Pradesh And Chhatisgarh
| Product Category | Monthly Rental | Allowance (MB/GB) | Validity | Charges on usage beyond allowance within validity | How to Activate | How to Deactivate |
| --- | --- | --- | --- | --- | --- | --- |
| Postpaid Volume Internet Plans | 100 | 100 MB + 100 MB* | 30 days | 2p / 10KB | ACT MI 100 to 111 | CAN 3G to 111 |
| Postpaid Volume Internet Plans | 200 | 250 MB + 250 MB | 30 days | 2p / 10KB | Visit your nearest Vodafone Store or Call 116 | CAN 3G to 111 |
| Postpaid Volume Internet Plans | 375 | 500 MB+ 500 MB* | 30 days | 2p / 10KB | ACT MI 375 to 111 | CAN 3G to 111 |
| Postpaid Volume Internet Plans | 599 | 2 GB | 30 days | 2p / 10KB | Visit your nearest Vodafone Store or Call 116 | CAN 3G to 111 |
| Postpaid Volume Internet Plans | 750 | 4 GB | 30 days | 2p / 10KB | Visit your nearest Vodafone Store or Call 116 | CAN 3G to 111 |
| Postpaid Volume Internet Plans | 850 | 6 GB | 30 days | 2p / 10KB | Visit your nearest Vodafone Store or Call 116 | CAN 3G to 111 |
| Postpaid Volume Internet Plans | 1250 | 10 GB | 30 days | 2p / 10KB | Visit your nearest Vodafone Store or Call 116 | CAN 3G to 111 |
| Postpaid Mobile Integrated (Voice+Data) Plans | 500 | 500 MB+ 500 MB* + 500 loc/STD mins + 500 loc/natl SMS | 30 days | 2p / 10KB | Visit your nearest Vodafone Store or Call 116 | CAN 3G to 111 |
| Postpaid Mobile Integrated (Voice+Data) Plans | 1000 | 1 GB + 1000 loc/STD mins + 1000 loc/natl SMS | 30 days | 2p / 10KB | Visit your nearest Vodafone Store or Call 116 | CAN 3G to 111 |
| Postpaid Blackberry Plans | 299 ** | 1 GB+ 1 GB* | 30 days | 2p / 10KB | ACT BB3G to 111 | CAN 3G to 111 |
| Postpaid Volume Internet Plans | 3250 | 1 GB / month | 180 days | 2p / 10KB | Visit your nearest Vodafone Store or Call 116 | CAN 3G to 111 |
| Postpaid Volume Internet Plans | 4250 | 3 GB / month | 180 days | 2p / 10KB | Visit your nearest Vodafone Store or Call 116 | CAN 3G to 111 |
| Postpaid Volume Internet Plans | 6250 | 5 GB / month | 180 days | 2p / 10KB | Visit your nearest Vodafone Store or Call 116 | CAN 3G to 111 |
Vodafone 3G Plans for Prepaid in Maharashtra And Goa (except Mumbai)
| Product Category | Recharges | Allowance (MB/GB) | Validity | Charges on usage beyond allowance within validity | How to Activate | How to Deactivate |
| --- | --- | --- | --- | --- | --- | --- |
| Mobile Internet | 99 | 100 MB + 100 MB* | 30 days | 10p / 10KB | Act MI100 to 144 | Can MI100 to 144 |
| Mobile Internet | 199 | 250 MB + 250 MB* | 30 days | 10p / 10KB | Act MI200 to 144 | Can MI200 to 144 |
| Mobile Internet | 375 | 500 MB + 500 MB* | 30 days | 10p / 10KB | Act MI375 to 144 | Can MI375 to 144 |
| Mobile Internet | 850 | 3 GB + 3 GB* | 30 days | 10p / 10KB | Act MI850 to 144 | Can MI850 to 144 |
| Mobile Internet | 1250 | 5 GB + 5 GB* | 30 days | 10p / 10KB | Act MI1250 to 144 | Can MI1250 to 144 |
| Mobile Internet | 499 | 500 MB + 500 (Local + STD) Mins + 500 SMS | 30 days | 10p / 10KB | Visit a Vodafone Store or call 116 | Visit a Vodafone Store or call 116 |
| Mobile Broadband | 650 | 1 GB +1 GB* | 30 days | 10p / 10KB | Visit a Vodafone Store or call 116 | Visit a Vodafone Store or call 116 |
| Mobile Broadband | 850 | 3 GB + 3 GB* | 30 days | 10p / 10KB | Visit a Vodafone Store or call 116 | Visit a Vodafone Store or call 116 |
| Mobile Broadband | 1250 | 5 GB + 5GB* | 30 days | 10p / 10KB | Visit a Vodafone Store or call 116 | Visit a Vodafone Store or call 116 |
Vodafone 3G Plans for Postpaid in Maharashtra And Goa (except Mumbai)
| Product Category | Monthly Rental | Allowance (MB/GB) | Validity | Charges on usage beyond allowance within validity | How to Activate | How to Deactivate |
| --- | --- | --- | --- | --- | --- | --- |
| Mobile Internet | 100 | 100 MB+ 100 MB* | 30 days | 2p / 10KB | Act MI100 to 111 | Can MI100 to 111 |
| Mobile Internet | 199 | 250 MB+ 250 MB* | 30 days | 2p / 10KB | Visit a Vodafone Store | Visit a Vodafone Store |
| Mobile Internet | 375 | 500 MB + 500 MB* | 30 days | 2p / 10KB | Act MI375 to 111 | Can MI375 to 111 |
| Mobile Internet | 850 | 3 GB + 3 GB* | 30 days | 2p / 10KB | Act MI850 to 111 | Can MI850 to 111 |
| Mobile Internet | 1250 | 5 GB + 5 GB* | 30 days | 2p / 10KB | Act MI1250 to 111 | Can MI1250 to 111 |
| Mobile Internet | 500 | 500 MB + 500 (Local + STD) Mins + 500 SMS | 30 days | 2p / 10KB | Visit a Vodafone Store or call 116 | Visit a Vodafone Store or call 116 |
| Mobile Internet | 1000 | 1000 MB + 1000 (Local + STD) Mins + 1000 SMS | 30 days | 2p / 10KB | Visit a Vodafone Store or call 116 | Visit a Vodafone Store or call 116 |
| BlackBerry 3G | 299 | For subscribers on Blackberry Internet Service and Blackberry Enterprise Service Only. Pay Rs 299 extra per month to experience 3G speeds on your Blackberry device. Also get 1GB free data monthly on your WAP browser/tethering usage. | 30 days | 2p/10KB on usage beyond 1GB on WAP browser/tethering | Visit a Vodafone Store or call 111 | Visit a Vodafone Store or call 111 |
| Mobile Broadband | 650 | 1 GB + 1 GB* | 30 days | 2p / 10KB | Visit a Vodafone Store or call 116 | Visit a Vodafone Store or call 116 |
| Mobile Broadband | 850 | 3 GB + 3GB* | 30 days | 2p / 10KB | Visit a Vodafone Store or call 116 | Visit a Vodafone Store or call 116 |
| Mobile Broadband | 1250 | 5 GB + 5GB* | 30 days | 2p / 10KB | Visit a Vodafone Store or call 116 | Visit a Vodafone Store or call 116 |
| Mobile Broadband | Six Months advanced rental 3250 | 1GB/month for 6 months | 180 days | 2p / 10KB | Visit a Vodafone Store or call 116 | Visit a Vodafone Store or call 116 |
| Mobile Broadband | Six Months advanced rental 4250 | 3 GB/month for 6 months | 180 days | 2p / 10KB | Visit a Vodafone Store or call 116 | Visit a Vodafone Store or call 116 |
| Mobile Broadband | Six Months advanced rental 6250 | 5 GB/month for 6 months | 180 days | 2p / 10KB | Visit a Vodafone Store or call 116 | Visit a Vodafone Store or call 116 |
Vodafone 3G Plans for Prepaid in Mumbai
Product Category

Recharges

Allowance (MB/GB)

Validity

Charges on usage beyond allowance within validity

How to Activate

How to Deactivate

Mobile Internet

26

25 MB

1 day

2p/10KB

Act MI26 to 144

Can MI26 to 144

Mobile Internet

44

150 MB

7 days

2p / 10KB

Act MI44 to 144

Can MI44 to 144

Mobile Internet

102

300 MB

30 days

2p / 10KB

Act MI102 to 144

Can MI102 to 144

Mobile Internet

251

1 GB

30 days

2p / 10KB

Act MI251 to 144

Can MI251 to 144

Mobile Internet

451

2 GB

30 days

2p / 10KB

ACT MI451 to 144

CAN MI451 to 144

Mobile Internet

850

3 GB

30 + 30 days*

2p / 10KB

Act MI850 to 144

Can MI850 to 144

Mobile Internet

1250

5 GB

30 + 30 days*

2p / 10KB

Act MI1250 to 144

Can MI1250 to 144

Mobile Internet

1501

10 GB

30 days

2p / 10KB

ACT MI1501 to 144

CAN MI1501 to 144

Mobile Internet

502

500 MB of 3G data + 500 (Local + STD) Mins + 500 (Local & National) SMS

30 days

2p / 10KB

Visit a Vodafone Store or call 111

Visit a Vodafone Store or call 111

Mobile Internet

1002

1000 MB of 3G data + 1000 (Local + STD) Mins + 1000 (Local & National) SMS

30 days

2p / 10KB

Visit a Vodafone Store or call 111

Visit a Vodafone Store or call 111

Mobile Broadband

376

500 MB+ 524 MB*

30 days

2p / 10KB

Visit a Vodafone Store or call 111

Visit a Vodafone Store or call 111

Mobile Broadband

650

1 GB+ 1 GB*

30 days

2p / 10KB

Visit a Vodafone Store or call 111

Visit a Vodafone Store or call 111

Mobile Broadband

851

3 GB

30 + 30 days*

2p / 10KB

Visit a Vodafone Store or call 111

Visit a Vodafone Store or call 111

Mobile Broadband

1252

5 GB

30 + 30 days*

2p / 10KB

Visit a Vodafone Store or call 111

Visit a Vodafone Store or call 111

Mobile Broadband

1502

10 GB

30 days

2p / 10KB

Visit a Vodafone Store or call 111

Visit a Vodafone Store or call 111
Vodafone 3G Plans for Postpaid in Mumbai
| Product Category | Monthly Rental | Allowance (MB/GB) | Validity | Charges on usage beyond allowance within validity | How to Activate | How to Deactivate |
| --- | --- | --- | --- | --- | --- | --- |
| Mobile Internet | 100 | 100 MB+ 100 MB* | 30 days | 2p / 10KB | Act MI100 to 111 | Can MI100 to 111 |
| Mobile Internet | 200 | 250 MB+ 250 MB* | 30 days | 2p / 10KB | ACT MI200 to 111 | CAN MI200 to 111 |
| Mobile Internet | 375 | 500 MB + 500 MB* | 30 days | 2p / 10KB | Act MI375 to 111 | Can MI375 to 111 |
| Mobile Internet | 650 | 1GB+ 1 GB* | 30 days | 2p / 10KB | ACT MI650 to 111 | CAN MI650 to 111 |
| Mobile Internet | 850 | 3 GB | 30 days | 2p / 10KB | Act MI850 to 111 | Can MI850 to 111 |
| Mobile Internet | 1250 | 5 GB | 30 days | 2p / 10KB | Act MI1250 to 111 | Can MI1250 to 111 |
| Mobile Internet | 500 | 500 MB + 500 (Local + STD) Mins + 500 (Local & National) SMS | 30 days | 2p / 10KB | Visit a Vodafone Store or call 111 | Visit a Vodafone Store or call 111 |
| Mobile Internet | 1000 | 1000 MB + 1000 (Local + STD) Mins + 1000 (Local & National) SMS | 30 days | 2p / 10KB | Visit a Vodafone Store or call 111 | Visit a Vodafone Store or call 111 |
| BlackBerry 3G | 299 | For subscribers on Blackberry Internet Service and Blackberry Enterprise Service Only. Pay Rs 299 extra per month to experience 3G speeds on your Blackberry device. Also get 1GB free data monthly on your WAP browser/tethering usage. | 30 days | 2p / 10KB | Visit a Vodafone Store or call 111 | Visit a Vodafone Store or call 111 |
| Mobile Broadband | 375 | 500 MB*+ 500 MB | 30 days | 2p / 10KB | Visit a Vodafone Store or call 111 | Visit a Vodafone Store or call 111 |
| Mobile Broadband | 650 | 1 GB + 1 GB* | 30 days | 2p / 10KB | Visit a Vodafone Store or call 111 | Visit a Vodafone Store or call 111 |
| Mobile Broadband | 850 | 3 GB | 30 days | 2p / 10KB | Visit a Vodafone Store or call 111 | Visit a Vodafone Store or call 111 |
| Mobile Broadband | 1250 | 5 GB | 30 days | 2p / 10KB | Visit a Vodafone Store or call 111 | Visit a Vodafone Store or call 111 |
| Mobile Broadband | 2500 | 12 GB | 30 days | 2p / 10KB | Visit a Vodafone Store or call 111 | Visit a Vodafone Store or call 111 |
| Mobile Broadband | Six Months advanced rental 3250 | 1 GB / month for 6 months | 180 days | 2p / 10KB | Visit a Vodafone Store or call 111 | Visit a Vodafone Store or call 111 |
| Mobile Broadband | Six Months advanced rental 4250 | 3 GB / month for 6 months | 180 days | 2p / 10KB | Visit a Vodafone Store or call 111 | Visit a Vodafone Store or call 111 |
| Mobile Broadband | Six Months advanced rental 6250 | 5 GB / month for 6 months | 180 days | 2p / 10KB | Visit a Vodafone Store or call 111 | Visit a Vodafone Store or call 111 |
Vodafone 3G Plans for Prepaid in North East
| Product Category | Recharges | Allowance (MB/GB) | Validity | Charges on usage beyond allowance within validity | How to Activate | How to Deactivate |
| --- | --- | --- | --- | --- | --- | --- |
| Mobile Internet | 22 | 25 MB | 1 | 10p/10KB | eTopup | No 3G to 144 |
| Mobile Internet | 102 | 100 MB +100 MB* | 30 days | 10p/10KB | eTopup | No 3G to 144 |
| Mobile Internet | 375 | 512 MB + 512 MB (1 GB)* | 30 days | 10p/10KB | eTopup | No 3G to 144 |
| Mobile Internet | 850 | 3072 MB | 30+30 days | 10p/10KB | eTopup | No 3G to 144 |
| Mobile Internet | 1250 | 5120 MB | 30+30 days | 10p/10KB | eTopup | No 3G to 144 |
| Mobile Internet | 650 | 1024 MB+1024 MB (2GB)* | 30 days | 10p/10KB | eTopup | No 3G to 144 |
| Mobile Internet | 2500 | 12288 MB | 30+30 days | 10p/10KB | eTopup | No 3G to 144 |
| Mobile Internet | 502 | 500 MB + 500 (Local + STD) Mins + 500 SMS (Vodafone to all) | 30 days | 10p/10KB | eTopup | No 3G to 144 |
| Mobile Internet | 1002 | 1000 MB + 1000 (Local + STD) Mins + 1000 SMS (Vodafone to all) | 30 days | 10p/10KB | eTopup | No 3G to 144 |
| Mobile Broadband | 652 | 1024 MB+1024 MB (2GB)* | 30 days | 10p/10KB | eTopup | No 3G to 144 |
| Mobile Broadband | 852 | 3072 MB | 30+30 days | 10p/10KB | eTopup | No 3G to 144 |
| Mobile Broadband | 1252 | 5120 MB | 30+30 days | 10p/10KB | eTopup | No 3G to 144 |
Vodafone 3G Plans for Postpaid in North East
| Product Category | Monthly Rental | Allowance (MB/GB) | Validity | Charges on usage beyond allowance within validity | How to Activate | How to Deactivate |
| --- | --- | --- | --- | --- | --- | --- |
| Mobile Internet | 850 | 3 GB | 30 days | 10p / 10KB | Visit a Vodafone Store or call 111 | Visit a Vodafone Store or call 111 |
| Mobile Internet | 1250 | 5 GB | 30 days | 10p / 10KB | Visit a Vodafone Store or call 111 | Visit a Vodafone Store or call 111 |
| Mobile Internet | 2500 | 12 GB | 30 days | 10p / 10KB | Visit a Vodafone Store or call 111 | Visit a Vodafone Store or call 111 |
| BlackBerry 3G | 299 | For subscribers on Blackberry Internet Service and Blackberry Enterprise Service Only. Pay Rs 299 extra per month to experience 3G speeds on your Blackberry device. Also get 1GB free data monthly on your WAP browser/tethering usage. | 30 days | 10p / 10KB | Visit a Vodafone Store or call 111 | Visit a Vodafone Store or call 111 |
| Mobile Broadband | 850 | 3 GB | 30 days | 10p / 10KB | Visit a Vodafone Store or call 111 | Visit a Vodafone Store or call 111 |
| Mobile Broadband | 1250 | 5 GB | 30 days | 10p / 10KB | Visit a Vodafone Store or call 111 | Visit a Vodafone Store or call 111 |
Vodafone 3G Plans for Prepaid in Rajasthan
| Product Category | Recharges | Allowance (MB/GB) | Validity | Charges on usage beyond allowance within validity | How to Activate | How to Deactivate |
| --- | --- | --- | --- | --- | --- | --- |
| Mobile internet plans | 0 | 0 | Ongoing | 10p / 10KB | ACT 3G to 144 | CAN 3G to 144 |
| Mobile internet plans | 26 | 25MB | 1 day | 10p / 10KB | ACT MI26 to 144 | CAN MI26 to 144 |
| Mobile internet plans | 94 | 200MB | 30 days | 10p / 10KB | ACT MI94 to 144 | CAN MI94 to 144 |
| Mobile internet plans | 198 | 500 MB | 30 days | 10p/10Kb | ACT MI198 to 144 | CAN MI198 to 144 |
| Mobile internet plans | 374 | 1 GB | 30 days | 10p / 10KB | ACT MI374 to 144 | CAN MI374 to 144 |
| Mobile internet plans | 651 | 2 GB | 30 days | 10p / 10KB | ACT MI651 to 144 | CAN MI651 to 144 |
| Mobile internet plans | 849 | 3GB | 60 days | 10p / 10KB | ACT MI849 to 144 | CAN MI849 to 144 |
| Mobile internet plans | 1250 | 5GB | 60 days | 10p / 10KB | ACT MI1250 to 144 | CAN MI1250 to 144 |
| Mobile internet plans | 2499 | 12 GB | 60 days | 10p / 10KB | ACT MI2499 to 144 | CAN MI2499 to 144 |
| Combo plans | 497 | 500MB + 500 Local/STD SMS + 500 Local/STD Mins | 30 days | 10p / 10KB | Visit a Vodafone Store or call 111 | Visit a Vodafone Store or call 111 |
| Combo plans | 998 | 1000MB + 1000 Local/STD SMS + 1000 Local/STD Mins | 30 days | 10p / 10KB | Visit a Vodafone Store or call 111 | Visit a Vodafone Store or call 111 |
| Data Card Plans | # 505 | 5 GB | 30 days | 10p/10Kb | Visit a Vodafone Store or call 111 | Visit a Vodafone Store or call 111 |
| Data Card Plans | # 107 | 2 GB | 30 days | 10p/10Kb | Visit a Vodafone Store or call 111 | Visit a Vodafone Store or call 111 |
| Data Card Plans | 375 | 1 GB | 30 days | 10p/10Kb | Visit a Vodafone Store or call 111 | Visit a Vodafone Store or call 111 |
| Data Card Plans | 595 | 2 GB | 30 days | 10p/10Kb | Visit a Vodafone Store or call 111 | Visit a Vodafone Store or call 111 |
| Data Card Plans | 745 | 4 GB | 30 days | 10p/10Kb | Visit a Vodafone Store or call 111 | Visit a Vodafone Store or call 111 |
| Data Card Plans | 848 | 6 GB | 30 days | 10p / 10KB | Visit a Vodafone Store or call 111 | Visit a Vodafone Store or call 111 |
| Data card plans | 1249 | 5 GB | 30 days | 10p / 10KB | Visit a Vodafone Store or call 111 | Visit a Vodafone Store or call 111 |
Vodafone 3G Plans for Postpaid in Rajasthan
| Product Category | Monthly Rental | Allowance (MB/GB) | Validity | Charges on usage beyond allowance within validity | How to Activate | How to Deactivate |
| --- | --- | --- | --- | --- | --- | --- |
| Mobile internet plans | 0 | 0 | 30 days | 10p/10KB | ACT 3G to 111 | CAN 3G to 111 |
| Mobile internet plans | 100 | 200 MB | 30 days | 2p / 10KB | ACT MI100 to 111 | CAN MI100 to 111 |
| Mobile internet plans | 375 | 1000 MB | 30 days | 2p / 10KB | ACT MI375 to 111 | CAN MI 375 to 111 |
| Mobile internet plans | 850 | 3 GB | 30 days | 2p / 10KB | ACT MI850 to 111 | CAN MI850 to 111 |
| Mobile internet plans | 1250 | 5 GB | 30 days | 2p / 10KB | ACT MI1250 to 111 | CAN MI1250 to 111 |
| BlackBerry Plan | 299 * | 1GB VLMC + Existing 2G BB Plan | 30 days | 10p/10Kb on VL+VMC | ACT BB3G to 111 | CAN BB3G TO 111 |
| Data card plans | 650 | 1 GB | 30 days | 2p / 10KB | | |
| Data card plans | 850 | 3 GB | 30 days | 2p / 10KB | | |
| Data card plans | 1250 | 5 GB | 30 days | 2p / 10KB | | |
| Data card plans | 3250 ** | 1GB/month for 6 months | | 2p / 10KB | | |
| Data card plans | 4250 ** | 3GB/month for 6 months | | 2p / 10KB | | |
| Data card plans | 6250 ** | 5GB/month for 6 months | | 2p / 10KB | | |
| Data card plans | 500 | 500MB + 500 Local/STD SMS + 500 Local/STD Mins | 30 days | | | |
| Data card plans | 1000 | 1000MB + 1000 Local/STD SMS + 1000 Local/STD Mins | 30 days | | | |
Vodafone 3G Plans for Prepaid in Tamil Nadu (Except Chennai)
Product Category

Recharges

Allowance (MB/GB)

Validity

Charges on usage beyond allowance within validity

How to Activate

How to Deactivate

Mobile Internet

102

100 MB + 100 MB

30 days

10p / 10KB

Recharge with 102 or Dial *121*102#

Mobile Internet

376

500 MB+ 500 MB

30 days

10p / 10KB

Recharge with 376 or Dial *121*376#

Mobile Internet

655

1 GB + 1 GB

30 days

10p / 10KB

Recharge with 655 or Dial *121*655#

Mobile Internet

850

3 GB

30 + 30 days

10p / 10KB

Recharge with 850 or Dial *121*850#

Mobile Internet

1250

5 GB

30 + 30 days

10p / 10KB

Recharge with 1250 or Dial *121*1250#

Mobile Internet

502

500 MB + 500 (Local + STD) Mins + 500 SMS

30 days

10p / 10KB

Visit a Vodafone Store or call 111

Visit a Vodafone Store or call 111

Mobile Internet

997

1000 MB + 1000 (Local + STD) Mins + 1000 SMS

30 days

10p / 10KB

Visit a Vodafone Store or call 111

Visit a Vodafone Store or call 111

Mobile Broadband

650

1 GB

30 days

10p / 10KB

Visit a Vodafone Store or call 111

Visit a Vodafone Store or call 111

Mobile Broadband

855

3 GB

30 days

10p / 10KB

Visit a Vodafone Store or call 111

Visit a Vodafone Store or call 111

Mobile Broadband

1255

5 GB

30 days

10p / 10KB

Visit a Vodafone Store or call 111

Visit a Vodafone Store or call 111
Vodafone 3G Plans for Postpaid in Tamil Nadu (Except Chennai)
| Product Category | Monthly Rental | Allowance (MB/GB) | Validity | Charges on usage beyond allowance within validity | How to Activate | How to Deactivate |
| --- | --- | --- | --- | --- | --- | --- |
| Mobile Internet | 100 | 100 MB+ 100 MB | 30 days | 2p/10 KB | Act MI100 to 111 | Can MI100 |
| Mobile Internet | 200 | 250 MB+250 MB | 30 days | 2p/10 KB | Act MI200 to 111 | Can MI200 |
| Mobile Internet | 375 | 500 MB+ 500 MB | 30 days | 2p/10 KB | Act MI375 to 111 | Can MI375 |
| Mobile Internet | 650 | 1 GB+ 1 GB | 30 days | 2p/10 KB | Act MI650 to 111 | |
| Mobile Internet | 850 | 3 GB+ 3 GB | 30 days | 2p/10 KB | Act MI850 to 111 | Can MI850 |
| Mobile Internet | 1250 | 5 GB+ 5 GB | 30 days | 2p/10 KB | Act MI1250 to 111 | Can MI1250 |
| Mobile Internet | 500 | 500 MB + 500 (Local + STD) Mins + 500 SMS | 30 days | 2p/10 KB | Visit a Vodafone Store or call 111 | Visit a Vodafone Store or call 111 |
| Mobile Internet | 1000 | 1000 MB + 1000 (Local + STD) Mins + 1000 SMS | 30 days | 2p/10 KB | Visit a Vodafone Store or call 111 | Visit a Vodafone Store or call 111 |
| BlackBerry 3G | 299 | For subscribers on Blackberry Internet Service and Blackberry Enterprise Service Only. Pay Rs 299 extra per month to experience 3G speeds on your Blackberry device. Also get 1GB free data monthly on your WAP browser/tethering usage. | 30 days | 2p/10KB on usage beyond 1GB on WAP browser/tethering | Visit a Vodafone Store or call 111 | Visit a Vodafone Store or call 111 |
| Mobile Broadband | 650 | 1 GB | 30 days | 2p/10 KB | Visit a Vodafone Store or call 111 | Visit a Vodafone Store or call 111 |
| Mobile Broadband | 850 | 3 GB | 30 days | 2p/10 KB | Visit a Vodafone Store or call 111 | Visit a Vodafone Store or call 111 |
| Mobile Broadband | 1250 | 5 GB | 30 days | 2p/10 KB | Visit a Vodafone Store or call 111 | Visit a Vodafone Store or call 111 |
| Mobile Broadband | Six Months advanced rental 3250 | 1 GB / month for 6 months | 180 days | 2p/10 KB | Visit a Vodafone Store or call 111 | Visit a Vodafone Store or call 111 |
| Mobile Broadband | Six Months advanced rental 4250 | 3 GB / month for 6 months | 180 days | 2p/10 KB | Visit a Vodafone Store or call 111 | Visit a Vodafone Store or call 111 |
| Mobile Broadband | Six Months advanced rental 6250 | 5 GB / month for 6 months | 180 days | 2p/10 KB | Visit a Vodafone Store or call 111 | Visit a Vodafone Store or call 111 |
Vodafone 3G Plans for Prepaid in Uttar Pradesh (East)
| Product Category | Recharges | Allowance (MB/GB) | Validity | Charges on usage beyond allowance within validity | How to Activate | How to Deactivate |
| --- | --- | --- | --- | --- | --- | --- |
| PAYG | | | Ongoing | 10p/10Kb | ACT 3G to 144 | CAN 3G to 144 |
| Mobile Internet | 27 | 25 MB | 1 day | 10p/10Kb | ACT MI27 to 144 | CAN MI27 to 144 |
| Mobile Internet | 101 | 200 MB | 30 days | 10p / 10KB | Act MI101 to 144 | Can MI101 to 144 |
| Mobile Internet | 201 | 500 MB | 30 days | 10p / 10KB | | |
| Mobile Internet | 375 | 1 GB | 30 days | 10p / 10KB | | |
| Mobile Internet | 599 | 2 GB | 30 days | 10p / 10KB | | |
| Mobile Internet | 649 | 2 GB | 30 days | 10p / 10KB | | |
| Mobile Internet | 749 | 4 GB | 30 days | 10p / 10KB | | |
| Mobile Internet | 849 | 6 GB | 30 days | 10p / 10KB | | |
| Mobile Internet | 1249 | 5 GB | 60 days | 10p / 10KB | | |
| Mobile Internet | 2500 | 12 GB | 60 days | 10p / 10KB | | |
| Mobile Internet | First Recharge 105 | 1 GB | 30 days | 10p/10Kb | Recharge with Rs105 | |
| Mobile Internet | First Recharge 505 | 5 GB | 30 days | 10p / 10KB | Recharge with Rs 505 | |
Vodafone 3G Plans for Postpaid in Uttar Pradesh (East)
| Product Category | Monthly Rental | Allowance (MB/GB) | Validity | Charges on usage beyond allowance within validity | How to Activate | How to Deactivate |
| --- | --- | --- | --- | --- | --- | --- |
| Mobile Internet | 100 | 200 MB | 30 days | 2p / 10KB | Act MI100 | Can MI100 |
| Mobile Internet | 375 | 1 GB | 30 days | 2p / 10KB | Act MI375 | Can MI375 |
| Mobile Internet | 650 | 2 GB | 30 days | 2p / 10KB | Act MI650 | Can MI650 |
| Mobile Internet | 850 | 3 GB | 30 days | 2p / 10KB | Act MI850 | Can MI850 |
| Mobile Internet | 1250 | 5 GB | 30 days | 2p / 10KB | Act MI1250 | Can MI1250 |
| Mobile Internet | 500 | 500 MB + 500 (Local + STD) Mins + 500 SMS | 30 days | 2p / 10KB | Visit a Vodafone Store or call 116 | Visit a Vodafone Store or call 116 |
| Mobile Internet | 1000 | 1000 MB + 1000 (Local + STD) Mins + 1000 SMS | 30 days | 2p / 10KB | Visit a Vodafone Store or call 116 | Visit a Vodafone Store or call 116 |
| BlackBerry 3G | 299 | For subscribers on Blackberry Internet Service and Blackberry Enterprise Service Only. Pay Rs 299 extra per month to experience 3G speeds on your Blackberry device. Also get 1GB free data monthly on your WAP browser/tethering usage. | 30 days | 2p/10KB on usage beyond 1GB on WAP browser/tethering | Visit a Vodafone Store or call 111 | Visit a Vodafone Store or call 111 |
| Mobile Broadband | 375 | 1 GB | 30 days | 2p / 10KB | Visit a Vodafone Store or call 116 | Visit a Vodafone Store or call 116 |
| Mobile Broadband | 599 | 2 GB | 30 days | 2p / 10KB | Visit a Vodafone Store or call 116 | Visit a Vodafone Store or call 116 |
| Mobile Broadband | 650 | 1 GB | 30 days | 2p / 10KB | Visit a Vodafone Store or call 116 | Visit a Vodafone Store or call 116 |
| Mobile Broadband | 749 | 4 GB | 30 days | 2p / 10KB | Visit a Vodafone Store or call 116 | Visit a Vodafone Store or call 116 |
| Mobile Broadband | 849 | 6 GB | 30 days | 2p / 10KB | Visit a Vodafone Store or call 116 | Visit a Vodafone Store or call 116 |
| Mobile Broadband | 850 | 3 GB | 30 days | 2p / 10KB | Visit a Vodafone Store or call 116 | Visit a Vodafone Store or call 116 |
| Mobile Broadband | 1250 | 5 GB | 30 days | 2p / 10KB | Visit a Vodafone Store or call 116 | Visit a Vodafone Store or call 116 |
| Mobile Broadband | Six Months advanced rental 3250 | 1GB/month for 6 months | 180 days | 2p / 10KB | Visit a Vodafone Store or call 116 | Visit a Vodafone Store or call 116 |
| Mobile Broadband | Six Months advanced rental 4250 | 3 GB/month for 6 months | 180 days | 2p / 10KB | Visit a Vodafone Store or call 116 | Visit a Vodafone Store or call 116 |
| Mobile Broadband | Six Months advanced rental 6250 | 5 GB/month for 6 months | 180 days | 2p / 10KB | Visit a Vodafone Store or call 116 | Visit a Vodafone Store or call 116 |
Vodafone 3G Plans for Prepaid in Uttar Pradesh (West)
| Product Category | Recharges | Allowance (MB/GB) | Validity | Charges on usage beyond allowance within validity | How to Activate | How to Deactivate |
| --- | --- | --- | --- | --- | --- | --- |
| Mobile Internet | 24 | 50 MB | 1 day | 10p / 10KB | Through recharge | |
| Mobile Internet | 96 | 200 MB | 30 days | 10p / 10KB | Through recharge | |
| Mobile Internet | 102 | 1 GB | 30 days | 10p / 10KB | Through recharge | |
| Mobile Internet | 375 | 1 GB | 30 days | 10p / 10KB | Through recharge | |
| Mobile Internet | 850 | 3 GB | 30 days | 10p / 10KB | Through recharge | |
| Mobile Internet | 1250 | 5 GB | 30 days | 10p / 10KB | Through recharge | |
| Mobile Internet | 2500 | 12 GB | 30 days | 10p / 10KB | Through recharge | |
| Mobile Broadband | 652 | 2 GB | 30 days | 10p / 10KB | Through recharge | |
| Mobile Broadband | 852 | 3 GB | 30 days | 10p / 10KB | Through recharge | |
| Mobile Broadband | 1252 | 5 GB | 30 days | 10p / 10KB | Through recharge | |
Vodafone 3G Plans for Postpaid in Uttar Pradesh (West)
| Product Category | Monthly Rental | Allowance (MB/GB) | Validity | Charges on usage beyond allowance within validity | How to Activate | How to Deactivate |
| --- | --- | --- | --- | --- | --- | --- |
| Mobile Internet | 100 | 200MB | 30 days | 10p / 10KB | | |
| Mobile Internet | 375 | 1GB | 30 days | 10p / 10KB | | |
| Mobile Internet | 650 | 2GB | 30 days | 10p / 10KB | | |
| Mobile Internet | 850 | 3GB | 30 days | 10p / 10KB | | |
| Mobile Internet | 1250 | 5GB | 30 days | 10p / 10KB | | |
| Mobile Internet | 2500 | 12GB | 30 days | 10p / 10KB | | |
| Mobile Broadband | 650 | 2GB | 30 days | 2p / 10KB | | |
| Mobile Broadband | 850 | 3GB | 30 days | 2p / 10KB | | |
| Mobile Broadband | 1250 | 5GB | 30 days | 2p / 10KB | | |
| Mobile Broadband | 3250 | 1GB/month for 6 months | 180 days | 2p / 10KB | | |
| Mobile Broadband | 4250 | 3GB/month for 6 months | 180 days | 2p / 10KB | | |
| Mobile Broadband | 6250 | 5GB/month for 6 months | 180 days | 2p / 10KB | | |
Vodafone 3G Plans for Prepaid in West Bengal (Except Kolkata)
| Product Category | Recharges | Allowance (MB/GB) | Validity | Charges on usage beyond allowance within validity | How to Activate | How to Deactivate |
| --- | --- | --- | --- | --- | --- | --- |
| Mobile Internet | 102 | 100 MB | 30 Days | 10p/10Kb | Etop Recharge | Can MI102 |
| Mobile Internet | 375 | 500 MB | 30 Days | 10p/10Kb | Etop Recharge | Can MI375 |
| Mobile Internet | 875 | 3 GB | 30 Days | 10p/10Kb | Etop Recharge | Can MI875 |
| Mobile Internet | 1250 | 5 GB | 30 Days | 10p/10Kb | Etop Recharge | Can MI1250 |
| Mobile Internet | 502 | 500 MB + 500 (Local + STD) Mins + 500 (Local + STD) SMS | 30 Days | 10p/10Kb | Etop Recharge | Can MI502 |
| Mobile Internet | 1000 | 1000 MB + 1000 (Local + STD) Mins + 1000 (Local + STD) SMS | 30 Days | 10p/10Kb | Etop Recharge | Can MI1000 |
| Mobile Broadband | 650 | 1 GB | 30 Days | 10p/10Kb | Etop Recharge | Can MI650 |
| Mobile Broadband | 850 | 3 GB | 30 Days | 10p/10Kb | Etop Recharge | Can MI850 |
| Mobile Broadband | 1255 | 5 GB | 30 Days | 10p/10Kb | Etop Recharge | Can MI1255 |
Vodafone 3G Plans for Postpaid in West Bengal (Except Kolkata)
| Product Category | Monthly Rental | Allowance (MB/GB) | Validity | Charges on usage beyond allowance within validity | How to Activate | How to Deactivate |
| --- | --- | --- | --- | --- | --- | --- |
| Mobile Internet | 100 | 100 MB | 30 Days | 10p/10Kb | Act MI102 | Can MI102 |
| Mobile Internet | 375 | 500 MB | 30 Days | 10p/10Kb | Act MI375 | Can MI375 |
| Mobile Internet | 850 | 3 GB | 30 Days | 10p/10Kb | Act MI850 | Can MI850 |
| Mobile Internet | 1250 | 5 GB | 30 Days | 10p/10Kb | Act MI1250 | Can MI1250 |
| Mobile Internet | 502 | 500 MB + 500 (Local + STD) Mins + 500 (Local + STD) SMS | 30 Days | 10p/10Kb | Visit a Vodafone Store or call 111 | Visit a Vodafone Store or call 111 |
| Mobile Internet | 1000 | 1000 MB + 1000 (Local + STD) Mins + 1000 (Local + STD) SMS | 30 Days | 10p/10Kb | Visit a Vodafone Store or call 111 | Visit a Vodafone Store or call 111 |
| BlackBerry 3G | 299 | For subscribers on BlackBerry Internet Service and BlackBerry Enterprise Service only. Pay Rs 299 extra per month to experience 3G speeds on your BlackBerry device. Also get 1GB free data monthly on your WAP browser/tethering usage. | 30 Days | 10p/10Kb10p/10KB on usage beyond 1GB on WAP browser/tethering | Visit a Vodafone Store or call 111 | Visit a Vodafone Store or call 111 |
| Mobile Broadband | 650 | 1 GB | 30 Days | 10p/10Kb | Visit a Vodafone Store or call 111 | Visit a Vodafone Store or call 111 |
| Mobile Broadband | 850 | 3 GB | 30 Days | 10p/10Kb | Visit a Vodafone Store or call 111 | Visit a Vodafone Store or call 111 |
| Mobile Broadband | 1250 | 5 GB | 30 Days | 10p/10Kb | Visit a Vodafone Store or call 111 | Visit a Vodafone Store or call 111 |
| Mobile Broadband | Six Months advanced rental 3250 | 1GB/month for 6 months | 180 Days | 10p/10Kb | Visit a Vodafone Store or call 111 | Visit a Vodafone Store or call 111 |
| Mobile Broadband | Six Months advanced rental 4250 | 3 GB/month for 6 months | 180 Days | 10p/10Kb | Visit a Vodafone Store or call 111 | Visit a Vodafone Store or call 111 |
| Mobile Broadband | Six Months advanced rental 6250 | 5 GB/month for 6 months | 180 Days | 10p/10Kb | Visit a Vodafone Store or call 111 | Visit a Vodafone Store or call 111 |